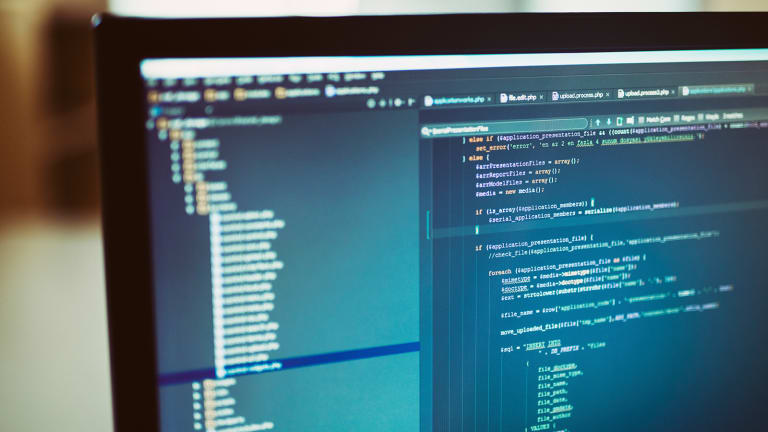 Jim Cramer -- Workday Feels Oracle's Heat, Palo Alto Networks Is 'Best in Show'
TheStreet's Jim Cramer says Workday had a 'very depressing' quarter while Palo Alto Networks is 'best in show' among cybersecurity stocks.
NEW YORK (TheStreet) -- Workday (WDAY) - Get Free Report had a "very depressing" earnings call Tuesday night and is feeling pressure from rival Oracle (ORCL) - Get Free Report, said TheStreet's Jim Cramer on CNBC's"Mad Dash" segment Wednesday.
"When you're dancing, occasionally the music stops, and it stopped for Workday," said Cramer, who manages the Action Alerts PLUS portfolio.
Workday develops cloud-based apps that help companies manage human resources. Workday CEO Aneel Bhusri is "unbelievably good," Cramer said. "But he had to admit that Oracle's got game."
Bhusri said there wasn't really a price war with Oracle but that Workday didn't get the revenue and billing growth it wanted, Cramer said.
When CNBC's David Faber asked Cramer what Oracle was doing, Cramer responded that Oracle is being very aggressive in battling Workday so that Workday doesn't sneak up on it the way that Salesforce.com (CRM) - Get Free Report did.
"There's a phrase that some at Oracle use called 'Toto,' -- T-O-T-O" Cramer said. "This has nothing to do with Wizard of Oz. It has to do with 'Turn off the oxygen.' And there are some high-level people at Oracle that want to Toto Workday."
Workday shares are overvalued and because of that, it's a company that can't afford to miss, Cramer also said.
At midmorning Wednesday, shares of Workday were down $8.17, or 8.8%, at $84.32.
Faber and Cramer also noted the impressive run-up over the past year in shares of cybersecurity company Palo Alto Networks (PANW) - Get Free Report.
Cramer said that the stock is "extremely overvalued," but suggested that cybersecurity is a very important sector and said Palo Alto is "best in show" in that sector.
"If you want to pay up for it, it's the Tesla (TSLA) - Get Free Report of [cybersecurity]," Cramer said.
At the time of publication, Cramer's Action Alerts PLUS had no positions in stocks mentioned.