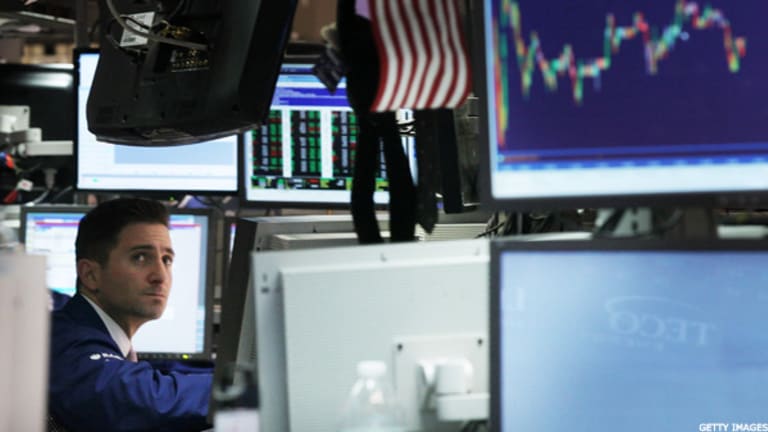 Jim Cramer: With Bubble Talk, Consider the Source
Greenlight Capital was down for the quarter.
Greenlight Capital was down for the quarter.
NEW YORK (Real Money) -- How did it come to the point that we now get our opinions from investment letters from managers who lost money in the first quarter?
How is it that we now bank with managers who tell us there is a tech bubble brewing without taking into account that the bubble has been bursting for a month now? Isn't that what we are doing if we are relying on Greenlight Capital's performance letter that we just got yesterday, the one where the most salient feature should be the line showing it was down 1.5% for the quarter?
It's a catchy letter, for certain.
"Now there is a clear consensus that we are witnessing our second tech bubble in 15 years," David Einhorn wrote, according to news reports. "What is uncertain is how much further the bubble can expand and what will make it pop."
Hey, pal, it popped the first week of March.
Then he goes on to say he is shorting some "high-flying momentum stocks."
Huh?
How could this fund be down 1.5% if you were shorting these high-flying momentum stocks? You had to have just killed it with those. What did you do, cover? What happened? That was the most profitable strategy on earth and you lost money?
I don't know. Maybe it is the former hedge fund manager in me, but when I read this all I could think of was that if the manager saw the bubble and there was a consensus that it was a bubble and it was going to burst and then it did burst, I would like to see the victory lap, not the lash marks. I would like to read about how my manager was short FireEye (FEYE) - Get Report and Splunk (SPLK) - Get Report and Workday (WDAY) - Get Report and Concur (CNQR) or whatever else he thought was too expensive.
And I certainly would like him to have not been short Green Mountain (GMCR) , which turns out to be a company that is loved by none other than Coca-Cola (KO) - Get Report, the great value giant!
I want to read the performance letters from the guys who are winning. I want them to be my touchstone, if I need a touchstone away from the one I like to develop myself.
I respect all managers. They, including this fund manager, have a body of work that demands and deserves respect.
But I want to take my cue from the guy who is getting it right, or at least executing right, not executing wrong.
Where were you other than saying it was brewing?
Maybe Einhorn should wake up and smell the java. Or is that the Keurig brewing and he never got one.
Action Alerts PLUS, which Cramer co-manages as a charitable trust, has no positions in the stocks mentioned.
Editor's Note: This article was originally published at 7:13 a.m. EST on Real Money on April 23.


WATCH:More videos from Jim Cramer on TheStreet TV