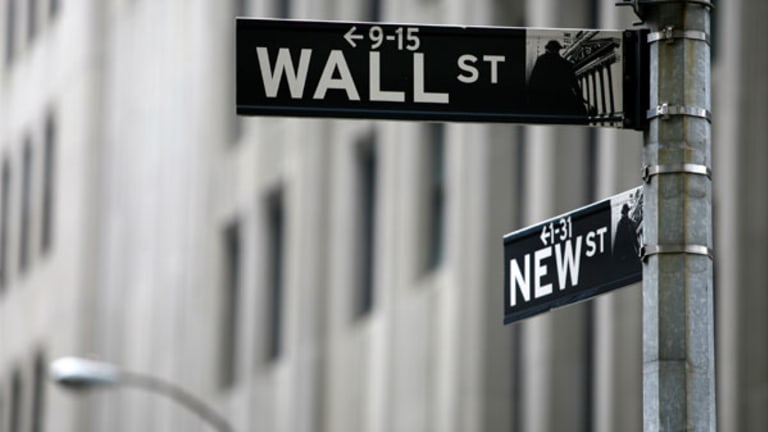 Jim Cramer: WhiteWave's Cup Runneth Over
This company's superb execution and potential do not square with its paltry market cap.
NEW YORK (Real Money) -- Last night, I did two things I never do on Mad Money. The first was to actually throw cold water on a Chinese initiative of an American company, and the second was to just shake my head and wonder how this company could stay independent.
I am talking about the remarkable story of WhiteWave (WWAV) , the natural-food company that broke off from Dean Foods (DF) - Get Free Report not that long ago. This company is now, perhaps, in the best position of any consumer-packaged-goods company in the U.S.
Back near the end of 2012, Dean Foods -- the huge, plodding and, yes, perennially underperforming commodity milk producer -- decided to show some leg with a partial spinoff of its natural and organic business. Everyone in this country pretty much knew that business as Horizon Milk. The floatation was a hit right off the bat, and its CEO, Gregg Engles, has overseen a 65% stock gain since the day it started trading.
It is now safe to say: In the time since this company has emerged it has become perhaps the single best way, with the possible exception of Hain Celestial (HAIN) - Get Free Report, to invest in the worldwide wave toward natural and organic eating.
I usually examine a company somewhat episodically. If I am interested in the sector -- and I am interested in a lot of sectors -- I will read an analyst upgrade or downgrade, or watch a CEO interview or bear down and go to work if the company's reporting and then coming on Mad Money.
Usually there isn't too much happening between visits or quarters. For the most part, there'll be nothing that makes you think that, in 90 days' time, the darned thing has changed so much that you need to do a total deep-dive.
That's not the case with WhiteWave. Every time I look, this company is on the move. When I first examined WhiteWave, I regarded it as no more than the natural and organic label -- Horizon -- with some hodgepodge European and American fringe plant-based milk businesses, mostly in soy.
After a little more than a quarter coming public, it became obvious that a new, focused management team -- something you tend to get after a spin-off -- had put its heft toward plant-based-food liquids: soy, of course, but notably almond milk as well. I don't think I would have caught the change if I hadn't been serving breakfast on Sundays at the inn I co-own. I realized that we kept running out of almond milk by mid-morning. But WhiteWave didn't need an inn to see the change.
Then, the next time I saw the company in the news was when WhiteWave purchased Earthbound Farm for $600 million at year-end. Funny thing when you see these deals -- you say, "Oh yeah, where have I heard of that?" You realize it's because you saw it in your refrigerator, because they make the greens you use if you care about having a natural and organic salad for dinner. I realized that, in my fridge alone, I had a package of Earthbound Farm greens next to the Horizon milk I like and the soy and almond milks my kids drink!
Then yesterday, Gregg, the CEO, visits the set. He's come with his brand new Horizon macaroni and cheese, one that looks a lot like the Annie's (BNNY) product, and I say to myself that Horizon is a much bigger brand than Annie's. I say to myself that this initiative could be the beginning of something that takes White Wave to the next level of packaged goods -- and, by the way, something that would make Annie's a real tough own.
Not only that, but Engles had just traced out a new joint venture with the Chinese, who are desperate for plant-based drinks because they don't trust their own food chain and they don't have enough grain to feed their cows. I didn't want to suggest it on air, but there's little doubt in my mind that the Chinese joint venture could rival all of WhiteWave's European sales of $400 million in a short time, and perhaps even equal its $2.5 billion in North American sales in several years.
That all leads me to the buried lede. Surrounded in the supermarket aisles and the stock market with no-growth, desperate-seekers-of-natural-and-organic-status-consumer-packaged-goods stories, how can WhiteWave possibly stay independent? Its brands, its momentum, its footprint and is international opportunities are simply too big for its $5 billion market capitalization. Mark my words, if this company continues to execute as well as it has, and if its stock stays just around these levels, this company will not be independent in one year's time. It's just too valuable to the growth-pinched players in the rest of its industry.
Random musings: Don't forget to come see me at Words, a fabulous bookstore in Maplewood, N.J., at 7:30 p.m. tonight!
At the time of publication, Action Alerts PLUS, which Cramer co-manages as a charitable trust, had no positions in the securities mentioned.
Editor's Note: This article was originally published at 8:50 a.m. EST on Real Money on Feb. 27.