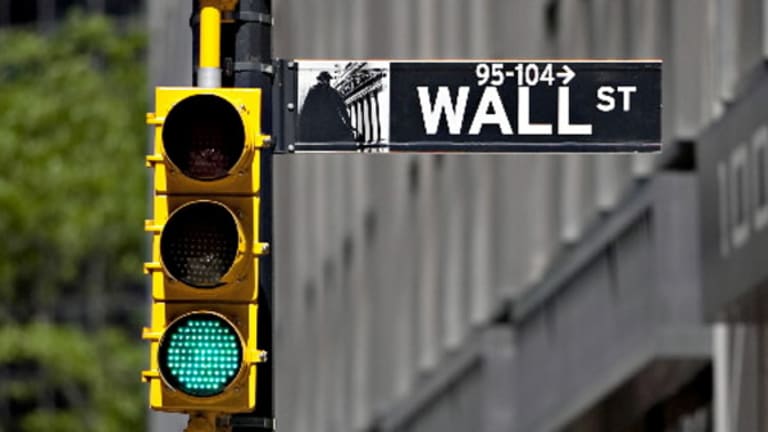 Jim Cramer: When a Selloff Is 'Ruly' ...
It's a 'ruly' selloff because the economy has gotten stronger and inflation is in check because of technology and globalization.
Here's a new one. It's an orderly rout! It is a selloff that is "ruly" -- a word that defies spell check.
I think there are a couple reasons why.
First, there are plenty of people like me who think the economy has gotten stronger. It was bound to happen sooner or later. We always underestimate how horrendous the Great Recession was. When you have a collapse of the economy that's worse than anything since the Great Depression and you have a Congress that's incapable of acting and a service-based economy that's decimated, you aren't going to snap back as fast as so many of the Fed's critics say.
The fact is, though, that we are, indeed, bouncing back.
Second, inflation is hard to come by because of technology and globalization. Hard to believe, but there is a genuine price war at the lower end of the country. See what I wrote about earlier today when it comes to the dollar stores. 
Third, nothing that's going gangbusters, such as housing, needs these low rates. The credit availability is what matters, and that, at last, is coming back along with job growth.
There is no ideal time to raise rates, but low rates have worked long enough that it is time for another hike.
As long as the Fed raises and says it is done for now, we will be fine, because, as you will recall, after the small rate hike we had last December the market got clocked pretty good. No way it won't again.
But then you have to say, OK, come into the week of the meeting in September with cash. Take a little more of it into what has become a regular run-up into the meeting. And then be ready for the fall with your favorite names.
At the time of publication, Jim Cramer's charitable trust Action Alerts PLUS held no positions in stocks mentioned.