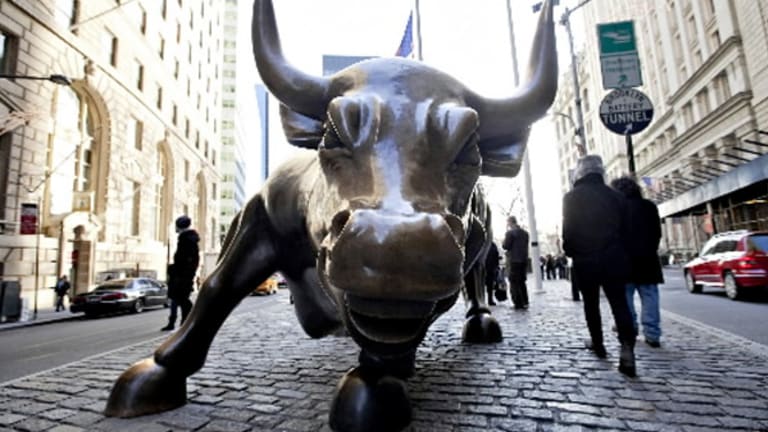 Jim Cramer: This Market's Not Dead Yet
Even as it takes one hit after another, this market has remained resilient.
Editor's Note: This article was originally published on Real Money at 12:22 p.m. on July 29.
The resilience of this market is quite stunning. Think about it. We have had a 20% decline in oil, a genuine bear market, something that would have sent the entire stock market into paroxysms of pain just a month ago.
Not even a glancing blow.
We have had Brexit.
We have had terrorism.
We have had tremendously strong antitrust activity.
We have seen the Baltic Freight peak and go down.
We have two presidential candidates talk about soaking the rich and one of them is against globalization that, for better or definitely for worse for the working person, would be terrible for profits.
We have seen smart people say housing and autos are peaking, something that Ford (F) - Get Report sure didn't dispel with yesterday's vicious shortfall. (Ford is part of TheStreet's Dividend Stock Advisor portfolio.)
And yet, as I was going back and forth on this issue with Matt Horween, my writing colleague, we do not cave in. We bounce. We find buyers underneath. We get tremendous interest when we are hit.
Plus, the Fedis on hold.
It's kind of like what I said Thursday about the consumer. There's enough negative out there that it balances the positive. You get a weak GDP but a strong PMI. There's the pattern.
Later on, I will have some examples of this resilience, but I wanted to call it out now just to remark on how amazing it is.
At the time of publication, Jim Cramer's charitable trust Action Alerts PLUS held no positions in stocks mentioned.