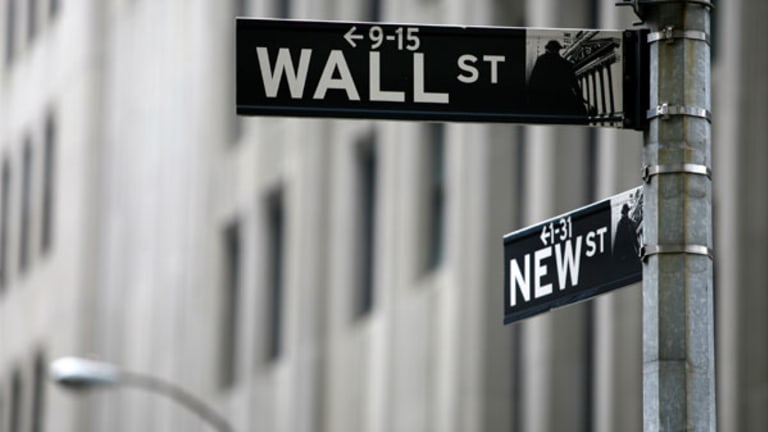 Jim Cramer: The Keys to This Market
Lumber Liquidators and Tractor Supply serve as prime examples of exactly what the retail growth investor wants.
NEW YORK (
) --What does it take to please investors when it comes to retail? You have
Home Depot
(HD)
reporting amazing numbers and people yawn.
Costco
(COST)
(
) puts up 5% comparable-store sales, so much better than others, and it goes down and then back up and then ends where it started. Shares of
Target
(TGT)
and
Nordstrom
(JWN)
, two good operators, are only up a respective 8% and 10% for the year, well behind the market.
Macy's
(M)
, probably the best of a struggling lot, has managed to gain 14%. Don't even ask about
J.C. Penney
(JCP)
.
Can't any retailer please the market?
You bet they can -- two of them can -- and they just reported in the last 24 hours:
Lumber Liquidators
(LL)
and
Tractor Supply
(TSCO)
. They have exactly what the retail growth investor wants. First, they've got rising comps -- up 17% for Lumber Liquidators and 7% for Tractor Supply, and the latter vs. a 2.9% rise last year. Each also has lots of new stores being put up, steadily improving gross margins, proprietary products and a clear multiyear runway.
Oh, and perhaps most important, neither store chain can be like
Amazon
(AMZN)
. In fact, the products, for the most part, don't lend themselves to mail order, so it's not as if Amazon will seize the opportunity once it sees it. That's never going to happen with flooring or tractors or grain or feed.
I often joke with my friend and colleague David Faber that these two stocks, along with a third --
Ulta Salon
(ULTA)
-- are the keys to this market. He used to marvel that I would make such a "bold" statement, until he realized I was using them as metaphors for the stocks that growth investors are feasting off of because they deliver the metrics that please the most portfolio managers.
Think about it. Here's Home Depot adding one store this year, in Williston, N.D., the heart of the oil-bursting Bakken. Home Depot is full-up. Lumber Liquidators? It has 307 stores, up from 284 a year ago, for 8% growth. There's so much room across the country for stores that it is truly a tremendous regional-going-national operator. Talk about runway: The company only has 17 stores in California and 18 in Texas. It can put up stores for years. Tractor Supply is more broad, as it should be, since it's got $9 billion in market capitalization vs. only $3 billion for Lumber Liquidators. With 1,200 Tractor Supply stores, this company is in a lot of places, yet it is accelerating its store openings for the year.
Now, these stores are niche. Lumber Liquidators is a less expensive place to buy flooring, which had been a very mom-and-pop business. The company's got low sourcing costs, and it's gotten a lot of attention through clever advertising. It did a land office business after Hurricane Sandy, but it has pretty much assured you that it can maintain the momentum, and management even mentioned that October's been gangbusters -- another tease the growth guys want. Lumber Liquidators did not skip a beat when federal authorities, in a very visible way, requested more information about their lumber sourcing. The company mentioned it in passing on the call and dismissed it, as have the buyers of the stock. It never came up in the questioning.
These stores may not seem high-quality enough to you. Lumber Liquidators has drawn the attention of Herb Greenberg as being schlocky. My Tractor Supply seems hick, so to speak, in its assemblage of merchandise. But farmers aren't looking for the
Abercrombie & Fitch
(ANF)
of farm tools, animal feed or pet supplies.
Regardless, for a growth investor, these are tailor-made companies, almost made up in their perfection for what mutual funds want. That's why, even as Tractor Supply sells at 30 times earnings and Lumber Liquidators sports a 40x multiple, these buyers don't blanch. That's why, in the end, they really are the key to this market: They are the biotech of retail, the junior oils of chains. Both, like it or not, aren't done with their growth -- especially for Lumber Liquidators, which has only one-third as many stores as Tractor Supply and sports a much more universal concept.
Their stocks aren't done going higher, either.
At the time of publication,
, which Cramer co-manages as a charitable trust, was long COST.
Editor's Note: This article was originally published at 7:32 a.m. EDT on Real Money on Oct. 24.