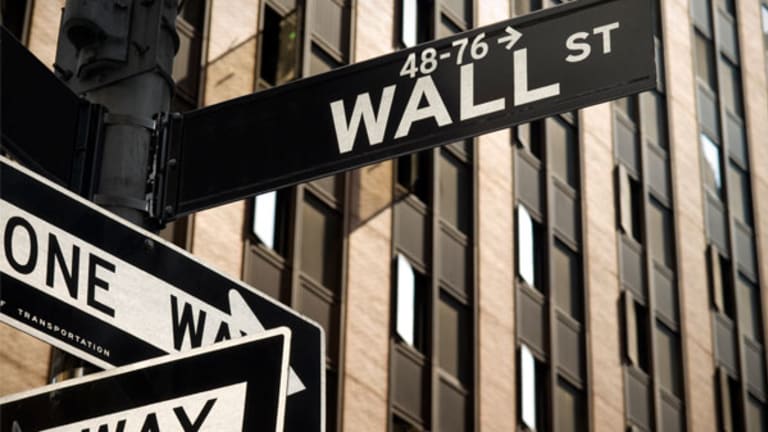 Jim Cramer: The Fulcrum of Consumer Spending
People are spending more and more time in front of screens, and Apple and Facebook are capitalizing beautifully.
NEW YORK (Real Money) -- You know what was lost in the shuffle of all of the reports last night? How about spending? Specifically, how much are consumers worldwide spending on their devices, particularly when it comes to their expensive cell phones? How about: How much are advertisers spending online, and what results are they are getting? Those were the twin takeaways from Apple (AAPL) - Get Free Report and Facebook (FB) - Get Free Report, and I think they are still just beginning to materialize.
We talk a lot about how there are regions of the global economy that are waxing and waning, but given the secular growth in consumer spend and advertising spend online, this remains the fastest-growing sector in the world. You just don't get the kind of growth that Apple and Facebook are getting without spending by the Chinese consumer, the Russian consumer, the Brazilian consumer, the Indonesian consumer, the European consumer and the U.S. consumer.
The implications of this then flow right back to the advertisers -- who recognize that there is such a wholesale shift in habits of consumers, and where they spend their time, that they have to follow the eyeballs away from every other form of media right to the computer. Plus, the sheer numbers of credit cards on file makes it so that the cell phone truly is going to be the fulcrum of all consumer activity. Facebook dismissed the payments issue as too nascent, but Apple highlighted it because it has 800 million credit cards.
That's what came out as you stepped back from the minutiae of all the calls. The shift in "consumer time and attention" is the essence of last night's calls, to quote Facebook chief financial officer Sheryl Sandberg in that company's triumphant conference call. It's 4.5 hours per day watching television vs. 5.75 hours watching mostly the cellphone.
It is the consumption pattern worldwide that is so exciting. You upgrade your phone to faster phone lines so you can watch Facebook six out of seven days, as more than 50% of the people do -- thank you, Mark Zuckerberg. And, because of the strong user graphics and terrific interface courtesy of Apple, you read good ads, chiefly from the news feeds, and then you buy goods using the payments system that are advertised directly and through brand forms. It is a seamless world, and it is a world driven by a consumer who wants to spend and has the money to do so, particularly as it pertains to the young consumers worldwide.
It is also clear that Facebook's deal to buy WhatsApp, at least to me, will be as successful as Instagram has been -- which, like Google's (GOOG) - Get Free Report YouTube, still isn't even being monetized. When you think that Instagram in two years has gone from 22 million users to 200 million, you can tell that user engagement globally is endemic, if not pandemic!
Device to apps to ads. The Apple-to-Facebook ecosystem is based on consumer wealth and where it is going. It is going right to these companies and, to another extent, Google, for search and watch.
I think, in the midst of this downturn, we've forgotten that this is what's happening.
May these quarterly numbers remind us what's really going on in the world's economy: banking, talking, spending, watching, communicating, showing. These are at the heart of the surge we are seeing, and it is still early, or at least earlier than we what we thought had been possible at this seemingly late date.
At the time of publication, Action Alerts PLUS, which Cramer co-manages as a charitable trust, was long AAPL, FB and GOOG.
Editor's Note: This article was originally published at 8:09 a.m. EST on Real Money on April 24.