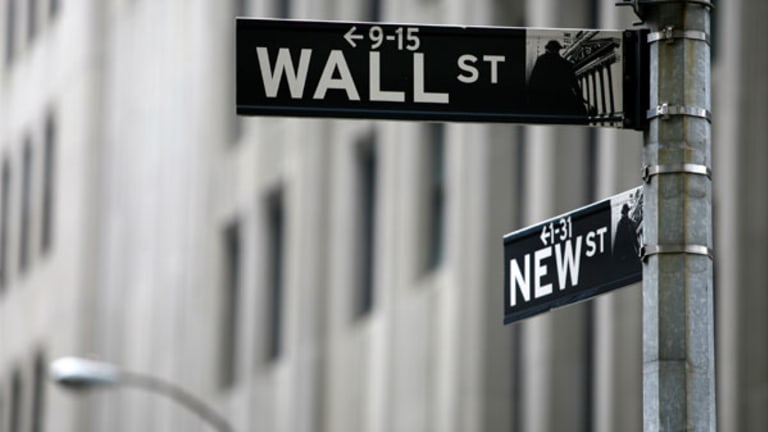 Jim Cramer: The Enormous Value of Employee Retention
Starbucks, Chipotle and Costco all clearly get it.
Starbucks, Chipotle and Costco all clearly get it.
NEW YORK (Real Money) -- When I first broke in at Goldman Sachs (GS) - Get Report in the early 1980s, I was in charge of tabulating turnover in what was then known as the Securities Sales Department. It was my job to keep track of who stayed and who went, and to be sure I knew the details of each departure. I was told that, historically, Goldman Sachs tried hard not to lose anyone it wanted to keep, even as it was willing to see the others depart -- and, for the time when I did the tallying, the division's record was perfect on that score.
When I was first assigned the project, I had no idea why it was so important to keep track of how few people actually left the firm, other than for boasting rights vs. the competition, which always seemed to be losing people left and right.
But once I was in the fold, I realized the reason Goldman closely observed this number had to do with the tremendous cost of training people, and how departures -- any departures, of good people -- meant a total loss on an important human-capital investment.
In the division in which I worked, Goldman Sachs aspired for zero turnover because the firm spent, on average, six months teaching associates how to do their job -- and, during that period, these trainees were dead-weight losses to the firm. Trainees were sunk costs; you couldn't afford to lose the good ones. It could really hurt your firm's P&L, or profit and loss statement.
Few issues could be more bedeviling to profitability than turnover, and Goldman Sachs did everything it could to discourage it, including paying people more, teaching people better and offering them more benefits than you could get elsewhere.
It worked. The firm was by far the most lucrative investment house on Wall Street then, and to a large extent it still is now, perhaps because it maintains an excellence in training.
Now fast-forward to Tuesday's interview with John Mackey and Walter Robb, co-CEOs of Whole Foods (WFM) at the opening of their Brooklyn store.
Both execs spoke intently and intensely about how turnover is the bane of their existence because it hurts all stakeholders, the remaining associates and managers left behind, the customers and the shareholders. In their opinion, paying people much more than the minimum wage, while offering them some of the best perks and benefits in the retail world, has led to a remarkable cost advantage -- not disadvantage -- vs. many retailers, where the goal seems to be to squeeze as much out of their workers as possible. Mackey and Robb know there's a big cost to the firm when people leave. They know that turnover is a killer to the bottom line.
I can think of only three other companies that have emphasized to me their desire to pay top dollar for associates while offering the best benefit packages: Starbucks (SBUX) - Get Report, Chipotle (CMG) - Get Report and Costco (COST) - Get Report. All three make a point out of stressing retention, because training good people is so costly to the bottom line.
All three like to promote from within -- and, in fact, Chipotle goes so far as to encourage workers to take the next step up on a consistent basis. Costco has many times stressed to me that paying people the most and giving employees the best benefits are the principal underpinnings of the company's profitability. Jim Sinegal, the now-retired CEO of Costco and the most revered retailer alive, has insisted to me over and over again that Costco has become great because there is virtually no turnover. So this, and not just the membership card, is the real Costco advantage, as it lowers the cost of a store by 30% to 40% vs. the competition.
At a time when we are beginning to see labor unrest at the minimum-paying workplaces in the retail industry, it's important to point out that the most lucrative players in the business aren't debating how little they can pay. They are thinking about how much they can incent the good people so they don't lose them. Retention, and not blowing up that sunk cost of training: That's a huge secret behind the success of Whole Foods, Starbucks, Chipotle and Costco. No wonder they have the highest price-to-earnings ratios in their businesses.
They've figured out how to manage their biggest investment cost, their people. The more humane and the more remunerative these companies are to them, the bigger the bottom line.
At the time of publication, Action Alerts PLUS, which Cramer co-manages as a charitable trust, had no positions in the securities mentioned.
Editor's Note: This article was originally published at 7:48 a.m. EST on Real Money on Dec. 18.