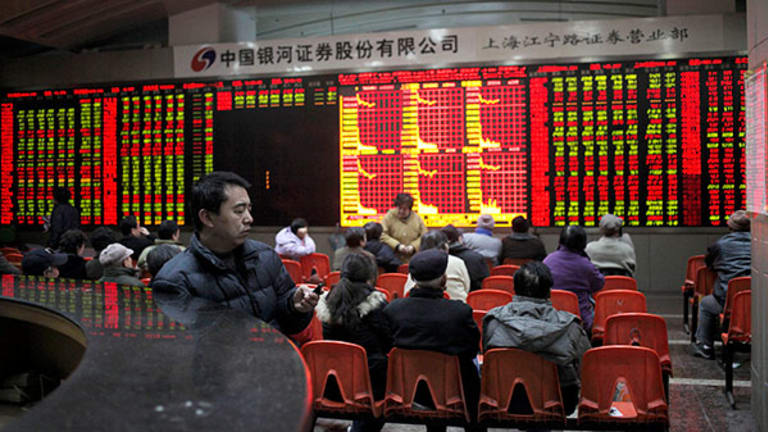 Jim Cramer Sees No End in Sight for China Market Downturn
What does China's market upset really mean? Jim Cramer explains.
NEW YORK (TheStreet) -- Can China do anything to stem the market's downturn. TheStreet's Jim Cramer said no.
Why is Cramer so sure? The "Chinese government is in disarray," he said. "One of the things we've seen over and over again is that they've made a series of policy mistakes, which reveals them as no longer being invincible."
Cramer said the current government can't figure out how to keep growth at 7% a year. "There had always been a belief that they'd be able to pull levers, whether they be monetary through the People's Bank of China or financial by injecting liquidity into the markets," he pointed out.
Thus the notion that the government had more tools at its disposal is "proving to be a fiction," Cramer said, and it is clear the Chinese Communist government is trying to put everyone to work and at the same time trying to stop widespread corruption in business and politics.
But Cramer believes the Chinese currency devaluation is a desperate sign that things in China are much worse than many realize. Until the Chinese government can figure out how to spur economic growth without massive liquidity injections, the markets will continue to go down, he said. While China has tried to boost its own stock market, the country did not put enough controls in place to protect the investors who borrowed massive amounts of money and sent stocks higher before they crashed.