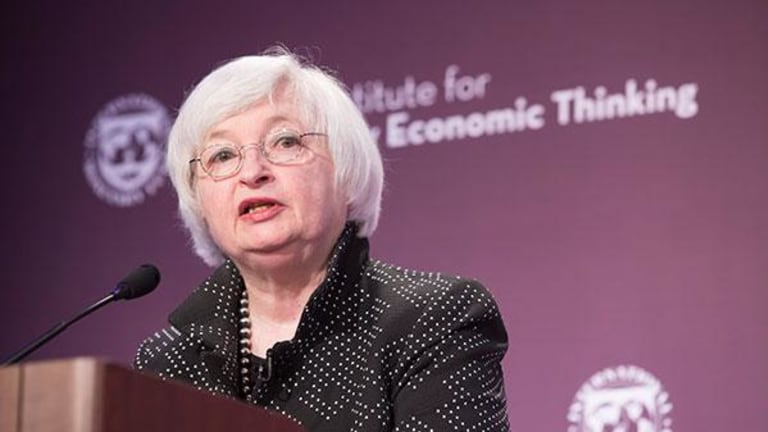 Jim Cramer -- Recipe for Rate Hike Is Here
The Federal Reserve could certainly justify raising interest rates given the current economic environment, Cramer reasoned.
Investors are gearing up for Federal Reserve Chair Janet Yellen's speech, which is scheduled for Friday from Jackson Hole.
"The recipe for a hike is here," TheStreet's Jim Cramer, co-manager of the Action Alerts PLUS portfolio, said from the floor of the New York Stock Exchange Thursday.
The jobs market is good, the consumer is strong and the housing market is showing strength, he explained. With all of those factors, the Fed could likely justify a quarter-point hike.
Economically speaking, even the overseas markets are placid at the moment, he added.
Too many investors don't want higher rates and will be willing to sell on that news. However, they have to get comfortable with the idea that at some point, rates will have to normalize, he reasoned.
"There should be a hike," Cramer concluded," I hope they do a hike and then wait."
At the time of publication, Cramer's Action Alerts PLUS had no position in companies mentioned.