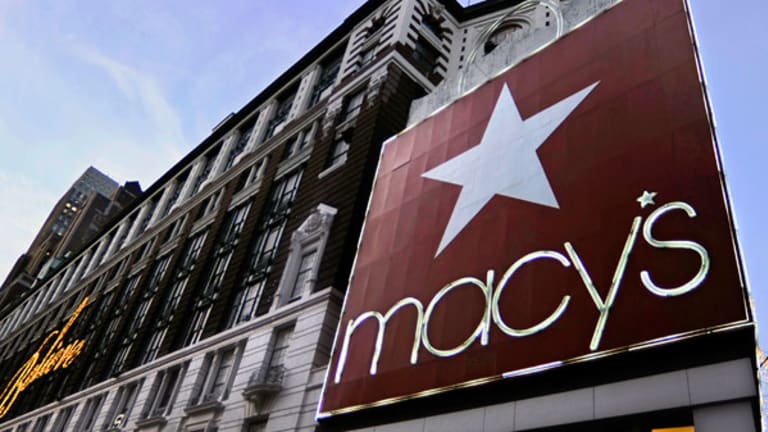 Jim Cramer -- Railroads, Retailers Holding the Market Down
We have the right setup. So why aren't stocks higher?
NEW YORK (Real Money) -- We have the right setup. The dollar's getting crushed versus the euro, which is what we need for better international earnings. Interest rates are pretty benign, even as at one point they were way down. Oil's tame. The Baltic Freight index jumped dramatically last night, up 45 to 634. Then, there's a signal that the bottom in the decline in the rate of growth in China has been put in.
But the bulls do not have the darned transports. You would think it was a gimme with Delta's (DAL) - Get Delta Air Lines, Inc. Report plan to return $5 billion in capital to shareholders. The airlines all jumped initially on that move, although things have become more muted.
The problem is with the rails. Colleague Matt Horween points out the rails are very sick with some very serious breakdowns, like that of Union Pacific (UNP) - Get Union Pacific Corporation Report. The rails each have their own problems, including declines in coal freight and oil by rail. Union Pacific is being hurt by a decline in fracking sand cargo.
We are not getting a strong enough economy to have intermodal and bulky goods like timber or agricultural foodstuffs to make up for these other energy-related commodities.
You get a combination of the transports being weak and retail sales being punked, led by Macy's (M) - Get Macy's Inc Report and Ralph Lauren (RL) - Get Ralph Lauren Corporation Class A Report and the weak aggregate figures, and you have a legitimate offset to the dollar/bond/oil/ tailwind.
Headwinds of facts versus ephemeral tailwinds: It's anybody's guess who prevails on what otherwise would be a very big up day.
Editor's Note: This article was originally published at 12:34 p.m. EDT on Real Money on May 13.
At the time of publication, Jim Cramer's charitable trust Action Alerts PLUS held no positions in stocks mentioned.