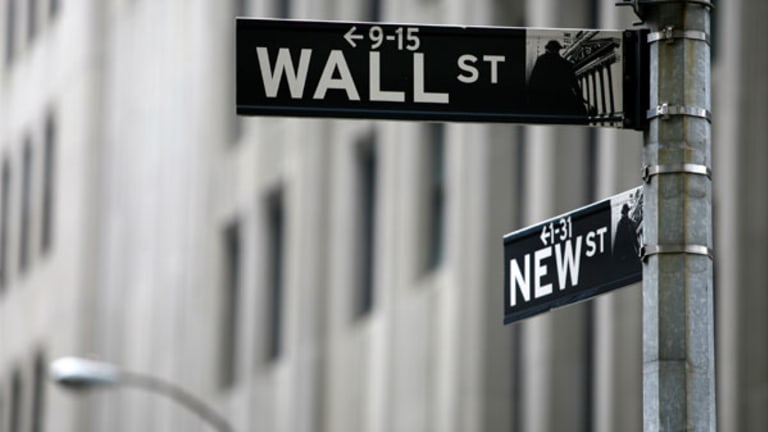 Editor's Note: This article was originally published on Real Money on Dec. 19. To see Jim Cramer's latest commentary as it's published, sign up for a free trial of Real Money.
I had to punch myself. It was almost as if it were a play staged among tech executives in a bygone era, one when you could expect stocks to gap up instantaneously and then never look back.
I'm talking about Tuesday night's Oracle (ORCL) conference call. There were record numbers everywhere; new software and cloud revenues were up 18%; and the U.S. business was on fire, up 22%. Europe was incredibly strong, with 12% growth and an expansion of headcount because there is so much business to take. How strong was Europe? It came in just a percentage point behind the great growth area that is Asia pacific.
Not only were those regions terrific, but get this. Remember that sound you are supposed to hear at the end of every tech year, the sound of a budget flushing as companies spend their information-technology dollars before they go away? You could hear it loud and clear on the Oracle quarter. It was just like the old days.
No, it was actually better. Get a listen to what Oracle co-founder and Chief Financial Officer Safra Catz had to say when she was asked about spending -- whether it's being crimped by the worries over the financial cliff:
"Well, as you can see in our numbers, people want to spend their budgets, continue to spend their budgets. We're having an absolutely wonderful December so far. So what's going on in Washington, I don't know who necessarily it is influencing today, but I can tell you our customers have been spending money with us, even in here in December."
Blow away.
It gets better. A few years back Oracle spent $7.5 billion to buy Sun Micro -- a deal that was initially perceived as offering some merit, but was subsequently criticized as a gigantic waste of money.
On this call, CEO Larry Ellison stuck a fork into that negativity by saying, "Sun has already proven to be the most strategic and profitable acquisition Oracle has ever made."
I am sure the skeptics will say, "Hold on, this hardware purchase has been a gross-margin killer for the software based in Oracle for years and years." But Ellison says the Java-programming software that came with Sun is what has made the deal a huge winner. Now that the hardware portion of the acquisition has been downsized, he expects the news from the Sun deal will just get better and better.
How is Oracle making all of this money? Who is spending? Oracle lays out a hefty list of customers for its engineered products, ones that are doing quite well. They including the United Arab Emirates, Expedia (EXPE), Macy's (M), U.S. Bancorp (USB), Chevron (CVX), Time Warner (TWX), Vodafone (VOD) and Wal-Mart (WMT). When you hear those names you realize that there are companies with lots of money that are growing, and growing aggressively, and they are choosing Oracle to manage their numbers and their cloud migration. People are getting out of having their own dumb Intel (INTC) boxes and putting their data in the cloud, where it can be accessed more quickly and for cheaper.
Oracle made a big show of saying that it's taking share from SAP in Europe, and that's something with whcih I would bet SAP co-CEO Bill Mcdermott would disagree. There was also a subtle undertone that suggested that Saleforce.com (CRM) is not doing as well as Oracle, either -- something I know Salesforce CEO Marc Benioff could dispute.
Whatever -- let's just say business is very strong, and cash is brimming at $34 billion. That's even despite some large-sized acquisitions and a buyback that's taken in 350 million shares, or $10 billion worth of stock.
At a time when the news headlines suggest a collapse in tech spending, Oracle is saying the opposite. It was an amazing, affirmative earnings call, and my hat is off to the entire team. We may have worries about Apple (AAPL) and we are concerned about personal computers. But, as for overall tech spending on big data and storage -- frankly, it's hard to be better than this. Welcome to the future. At last it is like the past.
At the time of publication, Action Alerts PLUS, which Cramer co-manages as a charitable trust, was long AAPL and CVX.