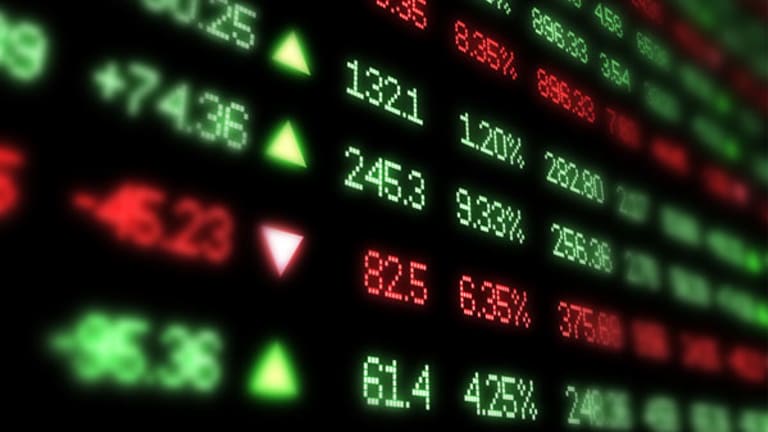 Jim Cramer on the Stock Market: Investors Need to Own Up and Regroup
You missed the rally. Now pick your spots.
NEW YORK (Real Money) -- Two questions define this moment: "What should I buy?" and "Have I missed the rally?"
It's up to the individual to answer these questions, but you have to try to develop some consistency and some discipline.
I learned this the hard way. Many a time when I ran a hedge fund I would miss a 4% rally like we just had. The tendency, though, is never to say "I missed it," and instead is to just say, "What should we buy?"
That's why you need a disciplinarian in the room. Or you have to develop discipline yourself. For me, I was lucky enough to have Karen Cramer in the room, a tough-as-nails trader who spoke truth and didn't mind how upsetting it was.
We would review our portfolio every couple of hours back then and the meetings were really intense. Brutal. But we were successful, over 14 years tripling the market's performance after all fees. So, you have to presume we did many things right and one of them is endlessly reviewing to test conviction and check information and deciding whether opportunities had come and gone.
So, I am going to let you be a fly on the wall in one of these meetings.
On a day like Friday, I would come in to our morning meeting, held before the market opened, and say, "Is it time to buy?" She would look at me with scorn and say, "Time to buy? You are kidding. The time to buy was Tuesday when everyone hated the market."
I would then say, "But we didn't." And she would say, "Well, we were stupid, we got it wrong and now we must be patient and wait for something to come in."
"Wait," I would say. "What if it doesn't come in? What do we do?"
She would respond: "Nothing, because we missed it and we have to own up to that and pay the price."
Now, after a few years and many missed rallies, I pretty much could intuit the response, so I stopped asking. Instead, I tried to find stocks that would come in a bit as part of the everyday nature of equities and buy them, provided it was just the stock that was damaged, not the company.
Now, these days, when I go on Twitter and mention this kind of discipline and the market goes higher, I am trashed by people who are many years my junior and have not been put through the performance mill. I find their reactions painful because they are so adamant, like I was when I first started, that it was not too late to buy. I just want to show them how much better it has been to wait probably 90% of the time. They don't understand discipline, though. And they will no doubt be blown out of the game as all people with no discipline are eventually. It's the nature of the beast.
So, you pick your spots. What would have been acceptable to buy today? How about some Nike (NKE) - Get NIKE, Inc. Class B Report , betting that expectations are just too high? That's OK. It acts badly, so that may mean someone's going to downgrade it Monday (remember, you have to be cynical). Maybe Deckers (DECK) - Get Deckers Outdoor Corporation Report or Skechers (SKX) - Get Skechers U.S.A., Inc. Class A Report ? They are down in sympathy with Nike, as well as the incredibly disappointing Finish Line (FINL) . I think you make your peace with one and use the collateral damage weakness to buy some, maybe half, and the rest on Monday if some jittery analyst cuts and runs.
That is how it is done. You see you missed the rally. You are now a beggar. And beggars can't be choosers.
Editor's Note: This article was originally published at 12:30 p.m. EST on Real Money on Dec. 19.
Action Alerts PLUS, which Cramer co-manages as a charitable trust, had no positions in stocks mentioned.