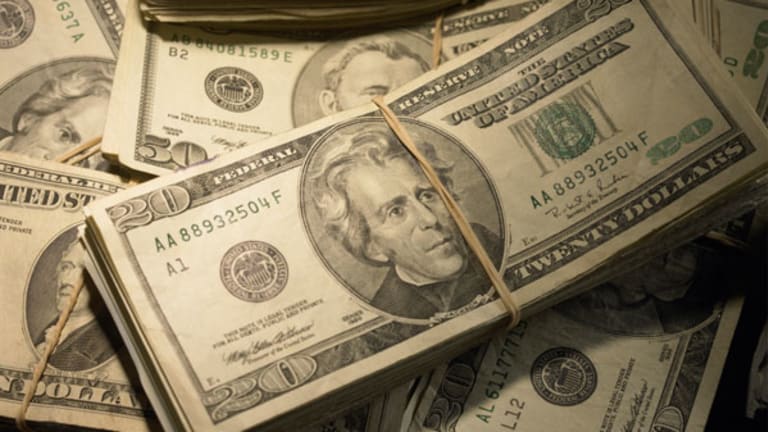 Jim Cramer on Biotech Stocks the Market Always Seems to Undervalue
It shouldn't be possible, but it never seems too late to get in.
NEW YORK (Real Money) -- Why does the market fail to discount biotech news? Why is the market chronically undervaluing the group? Take Regeneron (REGN) - Get Report. How many times did we say in the last few months that the anti-bad cholesterol data released this weekend will be fabulous and meaningful and the stock would go much higher.
Typically, when you actually got the data, as we did this weekend, the stock would go down. But not in this market. People just didn't believe. Now it is breaking out and people will raise price targets and numbers and the stock can recharge and go higher.
Yet whenever I mention Regeneron I know I am perceived as a tout for the stock. Why don't you do this for me: Go to your cardiologist and ask the doctor to opine on this new category of drugs of which Amgen (AMGN) - Get Report has an offering as well. He or she will tell you that they want everyone in the trials who has bad cholesterol levels, as they do lead to higher heart attacks.
This is cut and dried.
It's the same with BioMarin (BMRN) - Get Report. Here's a company that is going from an orphan drug model to a broader model with some terrific formulations that are going to pay off. I have pushed this stock endlessly, and yet it always seems there are new people who haven't heard of it and they buy it. Where are they, these buyers? Why do they only buy the stock on the fly?
Or how about Pharmacyclics (PCYC) ? Candidly, here is one that I missed the last 50 points for because I caught about 130. Its multiple myeloma formulation has many more uses and can be one of the biggest drugs ever. No matter how hard I pushed this thing all I heard was that it won't be that big.
You know now that Johnson & Johnson (JNJ) - Get Report, Pharmacyclics partner on the biggest drug, was not able to buy the rest of the company because AbbVie (ABBV) - Get Report came in and paid through the nose for the company. Why not? If AbbVie's Humira comes off patent sooner than people expect -- say, like next year, because of new technology -- AbbVie has a gigantic hole to fill. AbbVie was making noises last week that we don't need to worry about that, but its purchase of Pharmacyclics seems like a desperate gamble. No matter, what I am saying is that Pharmacyclics was there to be had because AbbVie needed a replacement for its pipeline.
It was dramatically undervalued.
How about Edwards Lifesciences (EW) - Get Report, up $10 on Monday? We have said over and over again, its new device, which can be put in without doctors having to crack the chest cavity to improve the heart's pumping ability, is by far the better mousetrap. This is now going on three years I have been saying this, ever since my late father became a candidate for its usage. Now people discover it? Now? And you know what? Even though it is up huge, this one's probably not done. It makes sense for any major drug or device company to buy them. Still. Even up here.
Which brings me to Biogen Idec (BIIB) - Get Report. On March 20, we are going to get some data on Biogen's breakthrough Alzheimer's drug. I think everyone and his brother knows this. I think it is obvious. I think that it is the most discounted new drug on the planet and the stock should sell off when the data comes out.
But everything I have said here tells you that's not the case and you can go buy options on Biogen -- it is a big dollar amount stock -- and still make money.
I don't know how that is possible. I don't know how the stock market could be this stupid. But it has been and it is.
Biogen probably works.
The stock market's not doing its job. It's not taking into account breakthroughs. And it is saying over and over again "it's not too late."
So I guess it is not too late for all of these stocks, particularly Biogen on the eve of its new Alzheimer's formulation.
Editor's Note: This article was originally published at 11:57 a.m. EDT on Real Money on March 16.
At the time of publication, Jim Cramer's charitable trust Action Alerts PLUS held no positions in stocks mentioned.