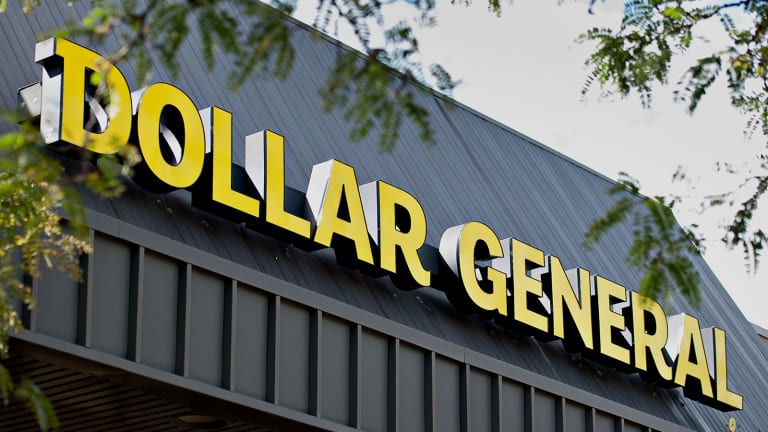 Jim Cramer -- I Love Dollar General, Dollar Tree but Not Before Earnings
These bargain retailers are well-run companies but expectations are high so Cramer's taking a pass right now. Both companies report Thursday.
This is the year of the bargain store. Dollar Tree (DLTR) - Get Free Report and Dollar General (DG) - Get Free Report are well run and continue to operate at an impressive level, says TheStreet's Jim Cramer, co-manager of the Action Alerts PLUS portfolio.
Just go into either store and "you'll understand immediately why the stocks have gone up," Cramer said from the floor of the New York Stock Exchange Wednesday. 
Dollar General shares are up 28% on the year, while Dollar Tree is up 23.5%. Does that make the stocks a buy ahead of earnings on Thursday? Cramer says no. 
Why? These stocks have performed incredibly well so far this year, but investors already know that. So the earnings won't be a surprise on Wall Street, and when great companies report good earnings investors tend to nitpick, he said. It will take some really special results in order to push these stock even higher.
Conversely, Cramer pointed out, there was a big rally in department stores J.C. Penney (JCP) - Get Free Report and Nordstrom (JWN) - Get Free Report . Investors had low expectations for these companies, so the good earnings results really propelled the stocks higher. 
Expectations aren't low for the dollar stocks, Cramer said -- in fact, it's the opposite. 
The dollar stores continue to reinvent themselves and play perfectly into the current needs of a large group of consumers. Both companies are great, but "I don't want to get in ahead of this quarter" because of potential profit taking, Cramer concluded. 
At the time of publication, Cramer's Action Alerts PLUS had no position in companies mentioned.