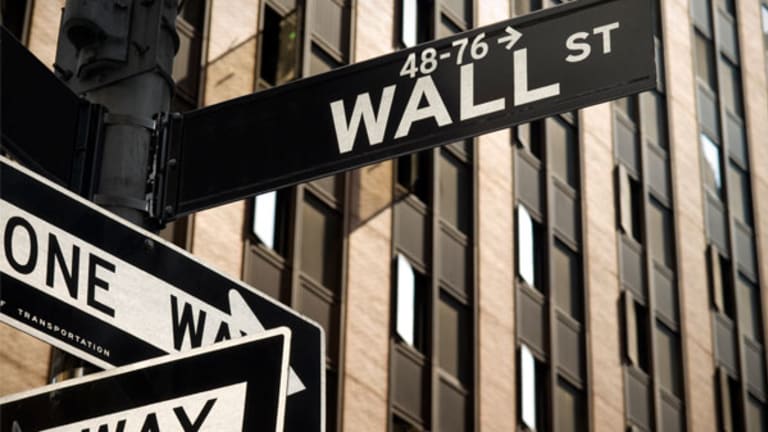 Publish date:
Jim Cramer: Hewlett-Packard Grows Into Its Role
Hewlett-Packard is now a big, cyclical play on technology as a whole.
Hewlett-Packard is now a big, cyclical play on technology as a whole.
NEW YORK (Real Money) -- There's room for a one-stop shop place like Hewlett-Packard (HPQ) - Get Report after all. It just can't make as much money as it used to, and it can't grow like it used to.
Hewlett-Packard has become more or less like a big cyclical company that can do well if things get better and won't do that badly if things get worse. If there is gigantic activity worldwide that requires more information technology spending, then it might be a better bet than Oracle (ORCL) - Get Report or Intel (INTC) - Get Report or Microsoft (MSFT) - Get Report or IBM (IBM) - Get Report, and certainly better than Western Digital (WDC) - Get Report or SanDisk (SNDK) or Seagate (STX) - Get Report, because it can control more of its own destiny.
It's basically a gigantic chit in the tech game for those who want to take on a little risk and recognize that there may not be a lot of reward but that the skew is toward reward, after what Meg Whitman has done in the last year. There is a first-class nature about the products that Hewlett-Packard offers, especially printers, but also basic enterprise hardware, and it is still a trusted name. Just as there will always be demand for personal computers and bigger servers, there will always be demand for the stock of Hewlett-Packard.
The best reason to like Hewlett-Packard, though, is the balance sheet. It's miraculous what you can do if you can fire people faster than revenue drops. It allows you to sock in cash and then look around and see where and how you want to grow. Whitman will soon have many choices to make. That optionality, too, isn't yet reflected in the $27 price.
In a world starved for big-cap companies that offer consistent opportunities and a turn in growth, Hewlett-Packard will now be front and center.
Is it for me? I am more of a Google (GOOG) - Get Report, Apple (AAPL) - Get Report, Xilinx (XLNX) - Get Report, Salesforce.com (CRM) - Get Report, Adobe Systems (ADBE) - Get Report guy, going for innovation and next-generation growth. But there are plenty of people who want a solid name in the portfolio and are sick of Oracle, Cisco (CSCO) - Get Report, Microsoft and IBM.
This is the one they will go to.
Random musings: Happy Thanksgiving to all! I will be huddled with family every chance I can get, but I love the turn here at TheStreet and at Real Money, and I am thrilled and thankful to be about to sign on for four more years with our great institution.
Action Alerts PLUS, which Cramer co-manages as a charitable trust, is long AAPL and ADBE.

Editor's Note: This article was originally published at 10:09 a.m. EST on Real Money on Nov. 27.