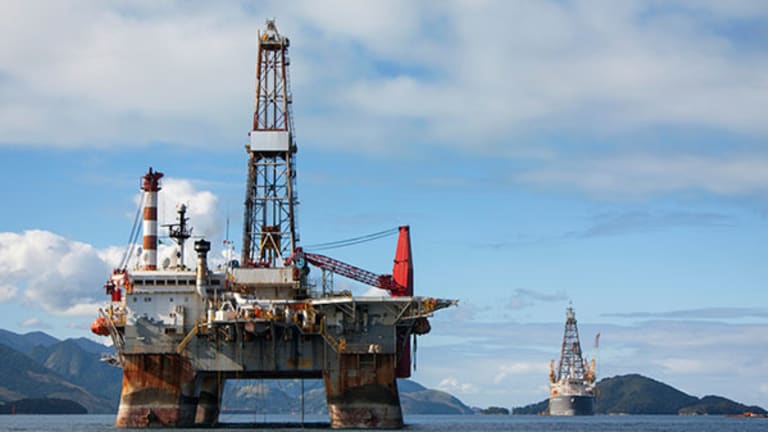 Jim Cramer: Here's the Shocking Truth About Oil Stocks
I have liked oil since I thought it bottomed. But at this point you are on your own.
NEW YORK (Real Money) -- It's true -- some oils have run too much. 
When I did my weekly video today with energy expert Dan Dicker, I was shocked when he said that some oil companies' stocks are now back to where they were when oil was at $90 a barrel.
But we live in a strange world, where indiscriminate exchange-traded fund buying by the longs and ultra-negative selling by the shorts just won't let these stocks quit.
In Action Alerts PLUS, we are taking some oils off the table after a truly dramatic run. Not all, but some. We are astonished at the snapback given that the move itself just isn't that large and we are very close to where oil was when it failed last time. The 6% increase in crude today, however, has the bears spooked and it seems like there isn't a price these panicked shorts won't pay for stocks that couldn't be given away just a month or two ago.
I have been adamant and put it out there that oil bottomed at $43. So many were scared to venture to call a low but I had Mike Mears and Rich Kinder from Magellan Midstream (MMP) - Get Report and Kinder Morgan (KMI) - Get Report on my team to help me make that case.
Stocks of the service companies and junior exploration-and-production companies are on fire. My take? I have liked oil since I thought it bottomed. At this point? You are on your own.
Editor's Note: This article was originally published at 3:47 p.m. EDT on Real Money Pro on April 15.
At the time of publication, Jim Cramer's charitable trust Action Alerts PLUS held a position in KMI.