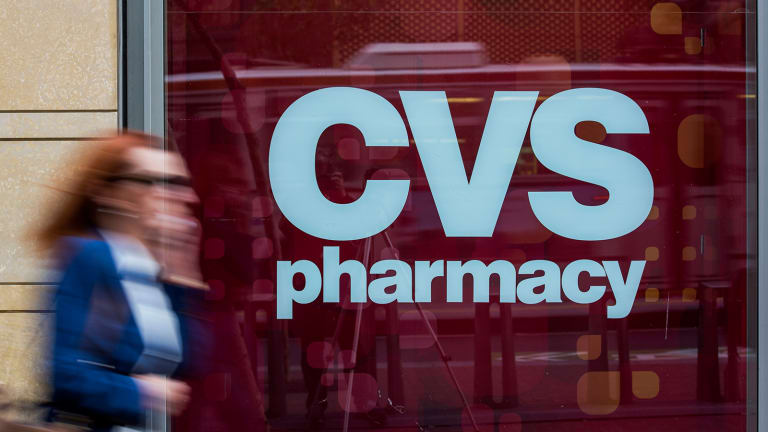 NEW YORK (Real Money) -- You snap judge, you lose. Yet, it doesn't seem to matter. And this market is littered with snap judgments gone awry and it's beginning to drive me crazy.
In the last 24 hours, I have seen so many stupid decisions made instantly that I feel the need to call them out simply to explain how the buying and selling of stocks correctly often seems like a lost art, lost because it requires tedious homework, not headline reading and false assumptions by those who take their cue from the action.
Not that long ago, I introduced the "Sonny Corleone dictum" to those who trade off the S&P 500 futures and go in and out of stocks based on silly little news reports during all hours of trading.
I called it the Sonny Corleone dictum because of that classic scene where Sonny turns to his brother Michael in that Godfather Part 2 family flashback and says, after learning that Michael had joined the Marines in World War II, "Did you go to college to get stupid? You are really stupid." Sonny was wrong about the Marines, but if Michael had been talking about trading off the futures, Sonny would have been right.
Now I am introducing the "Andy Dufresne corollary" for those who trade before they listen to the conference call and find out the real skinny, not the headlines, which are so often just plain dead wrong and steer you in the opposite direction to what you should be doing.
The corollary stems from the give-and-take the falsely imprisoned Dufresne has with Warden Norton in The Shawshank Redemption, about the obvious need for Dufresne to get a new trial after the real killer of his wife has revealed himself. The warden disagrees and Dufresne says, "How can you be so obtuse?" In fact, the warden's so obtuse that Andy has to ask, "Is it deliberate?"
That's exactly how I feel about the moronic moves made, just in the last 24 hours, in reaction to news from Advance Auto Parts (AAP) - Get Advance Auto Parts, Inc. Report, Cimarex (XEC) - Get Cimarex Energy Co. ReportCVS Health (CVS) - Get CVS Health Corporation Report, Dollar Tree (DLTR) - Get Dollar Tree, Inc. Report and Shake Shack (SHAK) - Get Shake Shack, Inc. Class A Report. That's a pretty diverse group, but that's OK because diversity of snap judgments is the hallmark of the obtuse.
Let's take them in alphabetical order, because the reactions are singularly stupid and I don't want to discriminate.
Advance Auto Parts is a member of one of my absolute favorite sectors, the car parts business, because cars on the road now average 12 years old and they need to be fixed with regularity and alacrity, particularly during the abominable pothole season we've gone through. Advance Auto Parts, O'Reilly Automotive (ORLY) - Get O'Reilly Automotive, Inc. Report, Asbury Automotive (ABG) - Get Asbury Automotive Group, Inc. Report, and most important Autozone (AZO) - Get AutoZone, Inc. Report, have been among the most reliable stocks out there and I have relentlessly pushed them because of the aging care tailwind.
Thursday, Advance Auto Parts reported a number that was immediately hailed as a big miss by the headline writers out there. I don't blame them, per se, as they have a job to do, which consists of publishing first no matter what, including being right.
What do these headline writers do? They look at a chart they have about what a company is supposed to report, top and bottom, then they look at the press release, and they draw instant conclusions without waiting to hear the explanation of the numbers they are staring at.
They are classic misdirectors. Again, I don't blame them because they are doing what comes naturally, so to speak, and it isn't like you will get an apology from them. The people I blame are those who take action on these uninformed snippets. They are violating the Andy Dufresne corollary to the Sonny Corleone dictum. They are just plain obtuse and it is almost as if they are deliberately losing money.
Why? Because on the conference call, management explained that there were still some integration issues with a gigantic takeover the company made last year of Carquest. If you parse the information about the tremendously difficult merger of so many systems, you would have realized that AAP was a buy, not a sell. But then again, you actually had to do some homework, that pesky duty that keeps you from losing money.
Fabulous opportunity lost.
How about Cimarex, the oil company. Cimarex is one of the most blue-chip independent oils out there, with fantastic Permian acreage. In order to take advantage of the chaos in the oil patch yesterday, it offered 6 million shares of stock at $109, down a couple of points from the last sale. The obtuse among you panicked and figured something was wrong.
But Cimarex issued the stock to get a better credit rating so it can do more drilling and buy more properties. You needed to do work, though, on why it sold stock rather than freaking out as so many did. It was a good thing, not a bad thing, hence why the stock's up 11 points in 24 hours since the pricing.
I don't know if you saw the panic Thursday in one of my favorite stocks, CVS Health, which decided to spend $12 billion buying Omnicare (OCR) , a dispenser of medicines and services to the aged, mostly through assisted living.
All I heard as the obtuse frantically tried to shed the stock, knocking it down as much as a point and a half, was that it was a colossal overpay and it will hurt CVS' earnings prospects and eliminate its huge buyback.
Oh well, had you waited until the conference call and listened to CVS CEO Larry Merlo, you would have heard that the deal is strategic and immediately additive to earnings and the buyback remains in place. A home run and the stock immediately reverses. I always say this company is led by a fine Merlot, and the obtuse acted as if they were drinking Thunderbird or even Night Train, my favorite wine from the homeless days.
Dollar Tree looked like a classic miss, 3 cents below expectations, and the stock was quoted down as much as three points as obtuse traders hit the eject button.
However, within a few minutes of the conference call's beginning, we learned the West Coast port strike crushed Dollar Tree's spring because it couldn't get the right goods in on time. No kidding, if you have ever been to one, you might be aware that you can't really buy a lot of merchandise made in the U.S., sell the items for a dollar a piece and make much money. This chain is the quintessential Asian importer, and it does a lot of little holiday doodads that might still be on boats in the San Francisco harbor for all I know, or they know. It crushed the quarter.
If you had been patient, however, you would have learned not just that excellent explanation but also that the merger with Family Dollar  (FDO) is ahead of schedule, making this stock a must-own. Hence the gigantic reversal.
Finally, I have been telling you now for 60 straight points that Shake Shack is a cult stock, and cult stocks trade up on oddities because they tend to be heavily shorted and shorts panic at the drop of a, well, chicken sandwich.
CNBC broke a story Thursday that this quintessential hamburger joint may open a chicken sandwich division. That tender morsel caused another panic up to where each store is now valued at $44 million, about 30 times the average value of a store in most publicly traded restaurant chains. That emboldens shorts, but they are totally obtuse because until more stock comes in for sale, this thing can keep trading higher. Personally, I could use a good chicken sandwich.
So, go ahead, trade off the headlines. Make snap judgments. But these instances, all within the last 24 hours, should convince you that you might as well deliberately be burning money.
Here's the takeaway: Don't be as obtuse as Warden Norton. You might end up shooting yourself when you could be having a Corona while you sand your boat under the sun on that beautiful beach in Zihuatanejo.
Editor's Note: This article was originally published at 2:17 p.m. EDT on Real Money Pro on May 21.
At the time of publication, Jim Cramer's charitable trust Action Alerts PLUS held no positions in stocks mentioned.