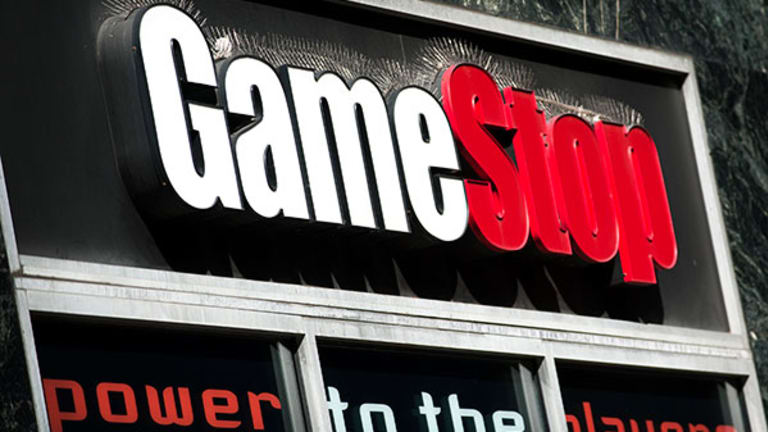 Jim Cramer: Here Are Companies That Prove the Bears Wrong
Forget the Fed. Here are companies that are pushing the market higher for a variety of reasons.
Forget the Fed. Here are companies that are pushing the market higher for a variety of reasons.
NEW YORK (Real Money) -- Vanquishing the negatives. A lot that happens in this market is about vanquishing the story that bedevils a specific company.
It often seems to me that much of this magnificent run has less to do with the oft-cited Federal Reserve and much more to do with the negatives going up in smoke for a variety of reasons.
Let's tick down a few.
Right now Kyle Bass, a very wealthy hedge fund manager, is targeting a key patent owned by Celgene (CELG) - Get Report, among others. It's been a tough road of late, because last week Celgene upped its gigantic buyback and then a Celgene-affiliated company, Epizyme (EPZM) - Get Report, had some excellent success with a drug for non-Hodgkin lymphoma. It's only Phase one, but the market went crazy for it and Epizyme's big gains spilled into Celgene's stock. The short case is, at least, temporarily rebuffed and Celgene at last is acting like the Celgene of old.
So is Gilead (GILD) - Get Report, which had been stalled over questions about whether health maintenance organizations would pay for its expensive Hep C cure. The answer is yes, and now the shorts are being overrun.
Or how about GameStop (GME) - Get Report? This company was supposed to be a sitting duck for the shorts, who are short 30% of the float. But it has reinvented itself as a seller of swag and apple, and it turns out that hardware's still a very valid business. CEO Paul Raines didn't just sit there. He changed the business model.
How many times have people told me that Domino's Pizza (DPZ) - Get Report was the short of a lifetime? How could the stock of a pizza delivery company go up tenfold? How could it not be overvalued? Hasn't it taken allof the share it has ever going to take? Nope, because it re-invented itself as a technology company with an app that makes it so delivery's easy and mistakes are, well, pretty much a thing of the past.
Then there are the usual suspects. Netflix (NFLX) - Get Report was supposed to run out of gas, but it turns out that its special programming plus fast Internet have made it the bell of the international ball. The short story just has too many holes in it. Yes, Amazon.com (AMZN) - Get Report was totally overvalued, but then it started showing you how it's Web Services Business has a lot of profitability potential, and next thing you know the company went from a hopeless spender to a company that's spending far more prudently than we realize and could show a profit it if wanted to.

How about Under Armour (UA) - Get Report? How I tired of hearing how overvalued this company -- which is a holding of the Growth Seeker portfolio -- is. Next thing you know, Kevin Plank signs Jordan Spieth AND Stephan Curry. Think about that. You think that's just luck? I made a joke about that on Twitter yesterday, but the fact is that Plank's building a dynasty, and he's doing it a couple of fabulous endorsements at a time.
Weren't Valeant (VRX) and Actavis supposed to be phenomenal shorts, because they are simply roll-ups, companies that do nothing but acquire and fire, and it is only a matter of time until they unravel? I am still skeptical of Valeant, because of how it slashes R&D, but I have come around to thinking that Actavis, now Allergan (AGN) - Get Report -- which I hold in the Action Alerts PLUS charity portfolio -- could be the great growth pharma of the era. It is doing too many things right for me to doubt it.
Or take AOL (AOL) . Here's an also-ran company that turned out to be the Apple (AAPL) - Get Report of Verizon's (VZ) - Get Report eye. The deal has closed and a company that people had told me over and over again would amount to nothing suddenly has the deepest pockets imaginable to do great things.
Yep, the theme of this market has been companies proving the bears wrong. It's been going on for ages, and as long as it keeps going on you will have a hard time staying away from it.
Editor's Note: This article was originally published at 5:25 a.m. EDT on Real Money on June 23.
At the time of publication, Jim Cramer's charitable trust Action Alerts PLUS held positions in AAPL and AGN.