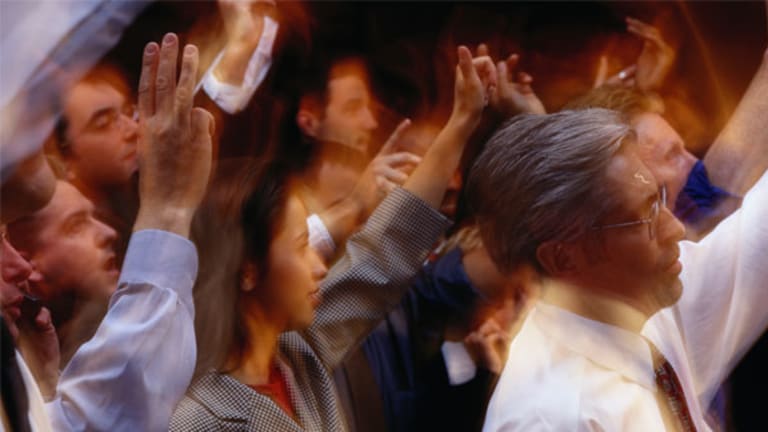 Jim Cramer: Friday's Rally Didn't Have to Happen
Stocks rose despite plenty of headwinds -- so I'm inclined to believe the move isn't finished.
Stocks rose despite plenty of headwinds -- so I'm inclined to believe the move isn't finished.
Editor's Note: This article was originally published on Real Money on Nov. 26. To see Jim Cramer's latest commentary as it's published, sign up for a free trial of Real Money.
We're seeing lots of grousing about Friday's big rally: It was a day off; it was a shortened session; it was on light volume.
None of this means anything to me any longer. The market has been trading on light volume forever. But if you are an underperforming hedge fund manager, you can't tell your investors, "Look, that benchmark moved up on light volume." You can't tell them, "That session that causes the market to go up so much? I mean, it was a half-day, for heaven's sake."
I know the averages have once again moved up to resistance, where they have failed and failed again. I know Congress can't be that hard at work, because it doesn't work hard. I also know President Obama has been on the road, rather than hunkering down with key leaders. The fiscal cliff needs to be solved through hard, intense work and momentum, and I feel the momentum has been broken.
But when I look at this rally, I think it's been caused by two incredibly important non-U.S. issues: one, the comeback of China and, two, the irrelevance of Europe.
Those are huge positives, and if you look at many of the stocks that rallied Friday, they come under the category of "Europe's less of a problem; buy the financials" and the "China's roaring back; buy the industrials."
When I look at these two groups, I am astonished at how little they have done in the last year. They are either unchanged for 2012, or they are down slightly. That's remarkable. They have so much room to run in the absence of bad European news or positive Chinese news, even if the U.S. just stays stable.
So, while I think stocks have run up a great deal and need to consolidate, I can't be all that pessimistic. Friday's rally didn't have to happen. There could have been plenty of reasons for the market to go down. It could have been worry about weak retail; continued woes from the fiscal cliff; or the fact that there's nothing positive in tech land at all, except for the continued, albeit now-weaker, bounce in Apple (AAPL).
But the market rallied nonetheless.
That makes me inclined to think this move isn't finished, and that it will force more people in than out, even if those who worry about higher capital gains rates leave the table.
Regarding the dividend return after taxes, one look at the hideous performance of the utilities tells you the change in the law has almost been digested already. Yes, these stocks have been performing that badly.
In fact, some of them -- the ones that yield 5.5% -- are probably already buys.
At the time of publication, Action Alerts PLUS, which Cramer co-manages as a charitable trust, was long AAPL.