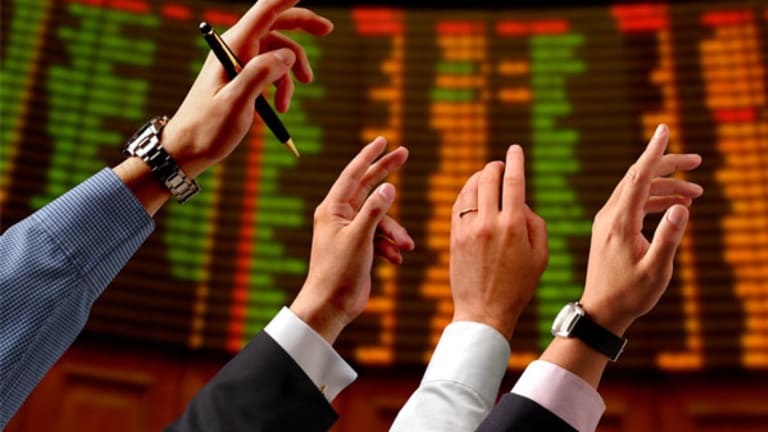 Publish date:
Jim Cramer: For Oil, the Iran Deal Won't Change Much
That's because world demand for it is pretty much insatiable.
That's because world demand for it is pretty much insatiable.
NEW YORK (Real Money) -- Why isn't oil down more? It's a legitimate question, given that the Iranian deal isn't just about some oil being added to the market. This is about the odds that Iran, the biggest troublemaker in the Middle East, is most likely to block up the Strait of Hormuz -- where 20% of the world's oil must travel through -- and that it will no longer do so.
I do not believe this was a surprise agreement. The oil traders -- in addition to, at times, apparently rigging the entire market -- seemed to know what was up well ahead of time. It would appear to me that the following is the reason oil hasn't gone through $90 per barrel yet, as so many have been waiting for: Real economic demand for oil is blunting the decline at these levels.
We know, for example, that the Saudi exports are at their highest level in eight years. We know Iraq is pumping 3.5 million barrels a day, up dramatically from just a few years ago, and that the U.S. is pumping more oil than at any time since 1989. Yet, despite all this, prices haven't fallen that hard. I don't think this new oil from Iran will really add enough supply to make a difference internationally, where oil has stayed tight all along.
The spread between West Texas Immediate and Brent crude, which had narrowed to about zero this summer, is now back into place with a $15 differential. That has caused refinery stocks to come roaring back to become one of the great moneymakers of 2013 -- something that Dan Dicker predicted here on our site. This is not a demonstration of how much oil we have found in the U.S., because the decline in WTI has to do with shipping problems domestically. Rather, it shows that world demand is pretty much insatiable. Just a little more bit more from Iran just doesn't seem as if it will matter.
That brings us back to a central issue: Oil is high because the world's economies, particularly China's, are actually doing better than we think they are. I continue to look at the large, internationally oriented domestic companies and marvel at how well they are performing in Asia, and how Europe as bottomed. The tightness in the international market is emblematic of that -- as is, by the way, the fabulous performances of the international oils. Notable among these are BP (BP) - Get Report, Exxon Mobil (XOM) - Get Report and Chevron (CVX) - Get Report, as opposed to the domestics, which seem to be held hostage to the West Texas price.
That's why it is more important than ever to follow Brent. You need to notice that the $108 level represents a strong market that's not going to come down much at all, even given the additional 1.5 million barrels that are expected to hit the market as we free up some of the sanctions on Iran.
Because our markets aren't linked that well at all with Brent right now, don't expect a further decline in West Texas. But don't expect an increase, either.
To me, stasis at the $93 level seems about right, with an occasional dip to $91 and an occasional increase to $95. That's barring some sort of shock to the system -- the odds of which just went down pretty dramatically thanks to this historic agreement.
Action Alerts PLUS, which Cramer co-manages as a charitable trust, had no positions in stocks mentioned.
Editor's Note: This article was originally published at 7:45 a.m. EST on Real Money on Nov. 25.