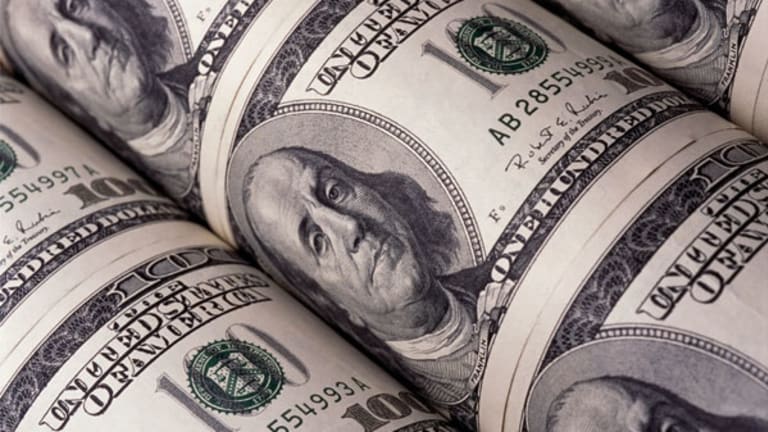 Jim Cramer: Examining the Twitter IPO
Those who bought the stock that day were investors, not flippers -- and they didn't care what price they paid.
NEW YORK (Real Money) -- I got steamed when I heard Barry Diller, the chairman of IAC/InterActive (IACI) talk Tuesday morning about how no one's actually investing in Twitter (TWTR) - Get Twitter, Inc. Report. He claims people are just trying to make a quick buck in the name, and that the only people who will make money in it are the insiders.
I found these comments to be uninformed because, in truth, Twitter's initial public offering proceeded in the exact opposite fashion. Investors -- not traders -- were those who actually bought the stock that day. The traders were the people who flipped it to the investors. Those who were trying to make a few bucks were the people who sold it; they were not, as Barry Diller contended, the buyers. The buyers just actually thought they had bought a great company at a reasonable price -- when, in fact, what they really did was buy a very good concept at a very expensive price.
That's because individual investors thronged to this deal to invest in a product they like, and not in the stock of a company they had researched. There's nothing wrong with that concept, per se. There are plenty of situations in which it's permissible to like a product, to research the company and then to buy the company's stock if you think it is reasonably priced vs. the enterprise and the prospects. But the people who bought Twitter that day stopped at the first part, the product's worth. Most didn't bother to analyze the actual prospects of the company, and almost no one seemed to try linking the company's stock price to Twitter's prospects, or they would have found it as absurdly overvalued as it in fact was.
It's not all the fault of the investors. Twitter was a front-ended-loaded sliver deal: Only a small piece of the total float was offered for sale, and a big concentration of that small float was given to about a dozen institutions that then purchased the rest of their stock, once it started trading, in order to get full positions in. So if a giant mutual fund got, say, 1 million shares of this 80-million-share offering at $26, it might have then gone into the open market and bought another million shares at, say, $46, to get an average of about $36.
That buyer, which has pretty much pledged both to keep the stock and to buy more, is a tough competitor -- because it has got such a good basis by virtue of its earlier allocation.
The new investor, however, gets hurt both by the paucity of the stock for sale and by the voracious appetite of that averaging-up mutual fund.
The banker would have needed to release 2x to 3x that amount of stock in order to have prevented Twitter from opening that high. This is something that, in retrospect, might have been better for all concerned, especially the company, which always needed more money.
The investors in Twitter didn't care what price they paid because they, arguably, had no intention of ever flipping it. They want to be long-term. The issue, of course, is that long-term is no excuse for overpaying. Just consider that you could have bought all of the Twitter you wanted at $41 Tuesday. I think you can buy more stock at even lower levels today. I do not believe most of those buyers at the opening that session intended to sell it higher during that very day.
They want to own it.
What do you do now if you are one of those people? I would go read any of a number of terrific research pieces that are now out about Twitter. I would learn about what you own from SunTrust's Rob Peck or Colin Sebastian at Baird, both of whom have penned high-quality, level-headed pieces about the company. They can help you make a considered judgment as to whether you should buy more, hold or sell.
Ultimately Twitter can go higher from the opening-day price. It Twitter gets it right, you could see the same denouement here as what we saw in Facebook (FB) - Get Meta Platforms Inc. Class A Report. The latter was a stock that got cut severely -- not in half, but maybe down to the low-$30s -- and then rallied higher as the company grew into its market capitalization.
I fear most that Twitter shares will get hammered again, and that you will proceed to sell. Perhaps that journey down may be too much for you. If you do the homework, you will at least be forewarned about the overvaluation, and you can either get comfortable with it or cut and run now, when it is still priced too high. Either way, accept that now you are an investor, not a flipper, and that you simply got started at the wrong level.
At the time of publication, Action Alerts PLUS, which Cramer co-manages as a charitable trust, was long FB.
Editor's Note: This article was originally published at 7:53 a.m. EST on Real Money on Nov. 13.