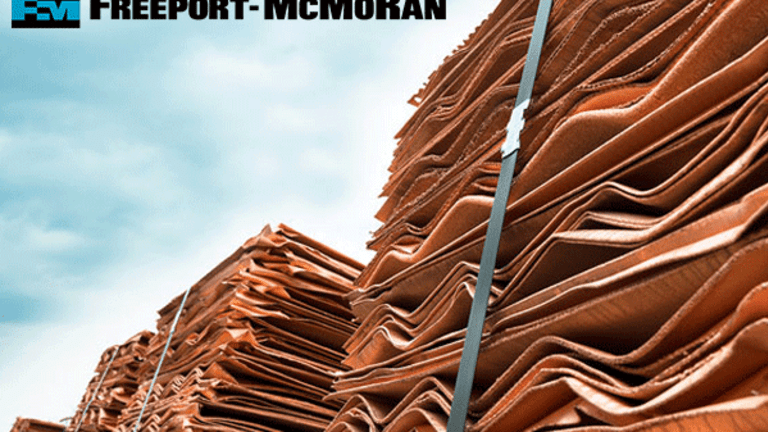 Jim Cramer -- Buy a Stock 'When Everyone Hates It'
Patience is a virtue, especially with some hated stocks that could turn out to be winners.
Tuesday was the definitive case for long-term investing. I am seeing stocks that had been given up on time after time just come roaring back.
The other day I mentioned that a Goldman Sachs analyst has downgraded Caterpillar (CAT) to a sell in the $60s, betting it would get to the $50s.
That's so wrong it is a bit of rarity. What I am more concerned about are situations where people buy to hold and drive people out of stocks, and yet nothing's wrong.
We saw a host of those with the banking group last week.
But if you look at stocks like Freeport McMoRan (FCX) , which just keeps taking out new levels, and then you look at how analysts hate the darned thing so much it gets daunting.
I mean, wow, they had so many chances to recommend it and never did.
I know that Freeport's a tough nut to swallow in terms of an upgrade. The balance sheet is terrible. It made a miserable deal buying an oil company at the top. But once it had liquefied the balance sheet, the bear case just disappeared.
Did anyone bother to upgrade the big retailers into those quarters? You had to know the zeitgeist to get those right.
We saw this too with a stock like WhiteWave (WWAV) that was bought out by Danone, or NXP Semi (NXPI)  that was bought by Qualcomm (QCOM) . It was torture to own these because the stocks were so unpopular with analysts. (Qualcomm is part of TheStreet's Dividend Stock Advisor portfolio.) 
Take Arconic (ARNC) , the spinoff of Alcoa (AA) . I think this is a terrific aerospace and light-weighting story that, while it has a lot of debt, can pay down a lot when it sells its 18% stake in Alcoa. It also is a big winner as rates go up because of pension issues. (NXP Semi and Arconic are part of TheStreet's Action Alerts PLUS portfolio.) 
Most important, you are buying it when everyone hates it. There are six people who write about it and nobody wants to promote it. Yet I think it has a chance to be a big stock in 2017, which is why my charitable trust owns it and we have been buying down here at $19.
Just like a Caterpillar or a Boeing (BA) or a Honeywell (HON) or a Cummins (CMI) , you can't wait until everyone loves it.
You have to buy it when people don't like it.
I know how hard that is. Yet that's been the story of this market. It takes up a lot of stocks if you are patient.
This will be especially important with the bank stocks going forward, where you can tell the analysts want out. Ahead of a rate hike or two or three with a president that is pro-bank, what is the issue here?
Hold on.
Better times for sale await.
Action Alerts PLUS, which Cramer co-manages as a charitable trust, is long NXPI and ARNC.