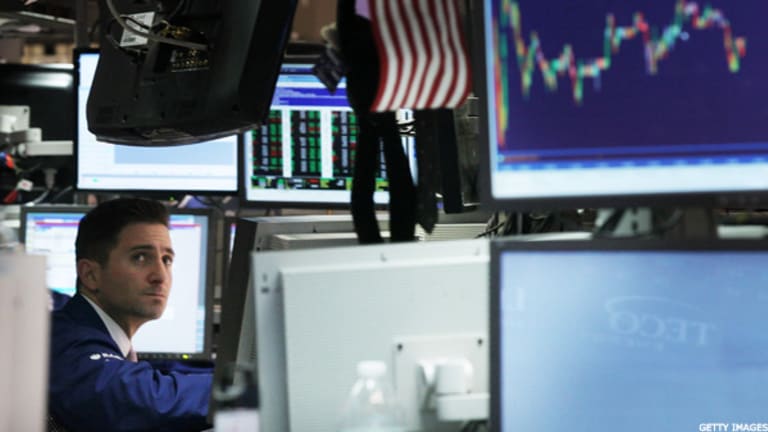 Jim Cramer: Acknowledge This Sea Change
Like it or not, a high-dividend slow grower is now a better buy than a fresh-faced, fast-growing Internet monopolist.
NEW YORK (Real Money) -- Which would you rather own? Would you prefer a fast-growing, profitable, budding monopolist in the vacation-home-rental business that shot the lights out on its last quarter? Or would you rather have shares in a slow-to-no­-growing purveyor of packaged goods at the supermarket that reported a quarter that was disappointing by its own admission?
If you had to think about this answer even for a second, you should fold up shop or go watch the NBA and NHL playoffs, because the answer is pretty simple: You would much rather own the no-growth food company. Now, let me make it real easy: The slow-growing food company is B&G Foods (BGS) - Get Free Report, with a 4%-plus dividend yield -- which can grow either from the stock going down or from the dividend going higher!
Now, I will make it really easy. The fast grower? It's on the Web! It's an Internet-based Web site manager that takes a cut from vacation properties it features online at its eponymous HomeAway (AWAY) Web site.
Yep, in this tape you need to be eating B&G pickles and owning the stock and staying away from either the real HomeAway site or the stock.

WATCH: More videos from Jim Cramer on TheStreet TV
Now, here's what's so wrong. HomeAway is a monopolist with $3 billion in market capitalization. It makes good money and has a perfect balance sheet with a ton of cash, because it did a cheap-as-can-be convert deal. It is growing north of 30%. It should earn $1 per share in 2016. And yet I think you wouldn't want to buy this stock until it sold at a price-to-earnings relative to growth (PEG) rate of slightly less than 1. That means it can still fall another 10%, easy. In fact, I might be too aggressive even recommending that tight a bid underneath.
But B&G? I would buy it here. In fact, I would buy it up 1 point from here, and if the company is able to regain some of the lost momentum it suffered from the winter weather, I believe it could rally 10% from here. And that's not including the dividend.
Now, I am sure there are people reading this who have said that I have lost my mind. All I can say is, you are losing your mind if you don't see this happening right now. I am not asking you to like the sea change. I am simply asking you to acknowledge it. Because, like it or not, it's happening!
At the time of publication, Action Alerts PLUS, which Cramer co-manages as a charitable trust, had no positions in the securities mentioned.
​Editor's Note: This article was originally published at 6:53 a.m. EST on Real Money on April 29.