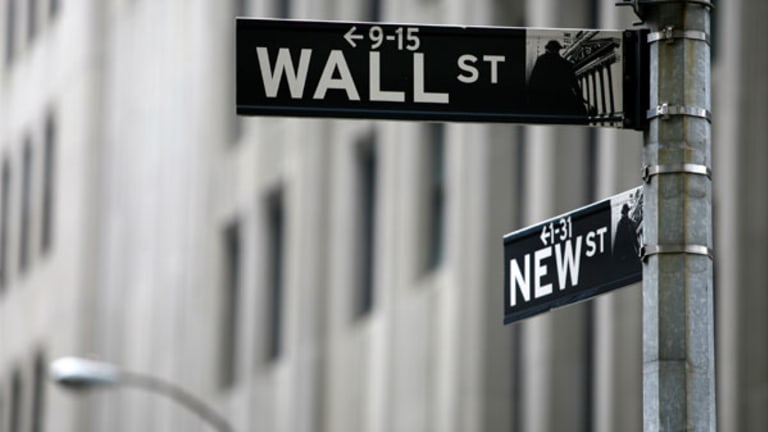 Jim Cramer: 3D Systems Is Just Duplicating Stock
After its surprise secondary offering, a high supply of stock is crushing the price.
After its surprise secondary offering, a high supply of stock is crushing the price.
NEW YORK (Real Money) -- When will newer investors realize the concept that supply can wreck demand? I have been saying for ages that you shouldn't be in 3D Systems (DDD) - Get Report, in part because it has become too popular a spec. When I was on my endless book tour for Get Rich Carefully, I was awestruck at how many people liked three-dimensional printing stocks, with 3D Systems being the preferred way to speculate.
I turned negative on it much higher but felt that when it dropped to the $50s, lots of people must have believed the risk was out of it. The rap that I have against it is threefold: One, it failed to hit the estimates for a couple of quarters, two, it's all about endless acquisitions to boost growth, and three, the moves have been built on the backs of hapless short-sellers who thought it was all hype. Their shorting and covering, an endless process, helped bring this stock up and supported it the whole way. It is one of the reasons it is still valued at north of $5 billion, even as it is down 48% for the year.
Tuesday night, 3D Systems filed to sell 5.95 million shares, and Wednesday this surprise secondary priced at $53.25. Now, remember that 34% of the float of this stock is short, and many of the moves up of late are simply shorts who were covering, because the stock was getting some momentum. Their lack of ability to find stock to cover led to the rally.
All that's over now. There's tons of stock for sale now, and the print price didn't even hold from the get-go. Now I am not against three-dimensional printing per se. I think that, for example, Stratasys (SSYS) - Get Report has a pretty good three-dimensional-printing business. I was surprised that Hewlett-Packard (HPQ) - Get Report, for all of its printing superiority, is still not a factor in the sector. Still the idea that 3D Systems, a serial acquirer of growth, had to issue stock to do another deal reminds you that this one is not the horse to bet on. Why does it need to do still one more deal if business is so good?
Now this is a real cult stock, and when it popped a couple of points after I reiterated that it was a sale, the critics were merciless on Twitter. But then again, my critics are always merciless, far worse than most, because I actually read my Twitter feed myself. What people don't realize is that I have been on the firing line pretty much since the beginning of both my reporting and my stock market careers, so I actually kind of enjoy the parrying as long as there is no personal attack. I don't dignify those. Believe me, I wish every stock that people own went higher. I don't want anyone to lose money, save my sworn enemies, and I don't have many of those anymore.
But this one? Understand that a chief pillar of the whole recent move up was a mini-short squeeze, and the company had no compunction about selling stock after just a couple of days of a rally. If the company really thought the stock was cheap, it would have waited until it went higher.
Nope.
They weren't waiting.
You shouldn't either, and when the analysts rally around it Thursday it might be a good idea to let some go because supply is just killing the demand, and I don't mean the supply of 3-D printers.
Action Alerts PLUS, which Cramer co-manages as a charitable trust, has no positions in the stocks mentioned.
Editor's Note: This article was originally published at 3:25 p.m. EDT on Real Money on May 27.