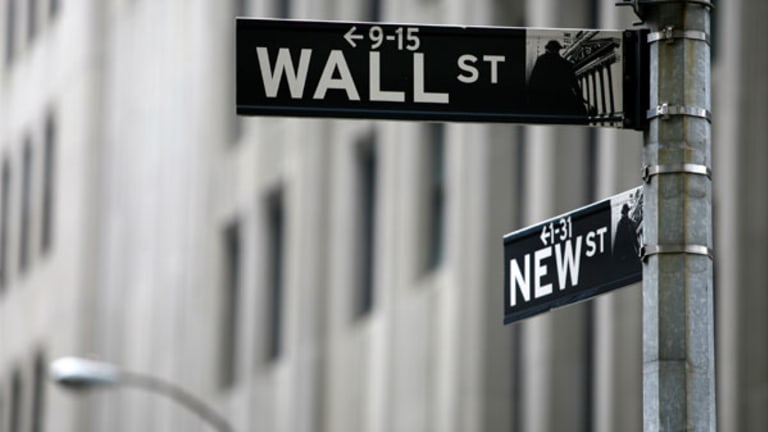 Jensen: Two Gold Plays With Good Prospects
Barrick Gold and Newmont Mining are cheap stocks with solid dividend yields.
Gold prices have been stuck in a narrow range for the last few months. Wednesday, the yellow metal crossed over the $1600 per ounce level and it looks like the move could continue Thursday based on early trading. I have thought for some time that the gold miners are one of the cheapest and most unloved sectors in the equity market. Given many producers are minting over $1000 per ounce at these current gold prices and are trading with single digit price-to-earnings ratios, they are worth at least a trade. Here are two cheap miners with the majority of production from stable geographical areas, solid dividend yields and good growth prospects.
Barrick Gold
(ABX)
mines gold and copper and has a portfolio of 26 operating mines, and exploration and development projects located in North America, South America, the Australia Pacific region and Africa. Four reasons ABX has long-term value at $31.50 a share (taking into account disappointing guidance before Thursday's opening bell):
From 2007 to 2011, the company grew adjusted earnings and operating cash flow at a 46% and 34% annual clip, respectively.
The company has a strong balance sheet, pays a solid 2.4% yield, and has raised its dividend payout by 260% since 2006. It also gets roughly 70% of its gold production from politically stable North America and Australia. Only 7% of production comes from Africa.
The stock is selling at the very bottom of its five-year valuation range based on price/cash flow, price/book, price/earnings and price/sales ratios. ABX is selling for just over 6x forward earnings.
The 21 analysts that cover the stock have a median price target of $56 a share. ABX is rated a Strong Buy at Standard & Poor's with a $62 price target.
Newmont Mining Corp.
(NEM) - Get Free Report
produces gold and copper from its mines in the U.S., Australia, Peru, Indonesia, Ghana, New Zealand and Mexico. It has approximately 100 million ounces of proven gold reserves. Four reasons Newmont is a solid value at $45 a share:
The stock has a generous yield of 3.2% and has raised its dividend payout more than 30% on average annually over the last five years.
The stock is priced near the bottom of its five-year valuation range based on price/cash flow, price/book, price/earnings and price/sales ratios. NEM is selling at just over 9x forward earnings.
The company believes it can raise gold production to up to 7 million ounces annually by 2017. This would represent a 20% to 35% increase over current production levels.
The median price target on Newmont by the 17 analysts that cover it is $65 a share.
At the time of publication, Jensen was long ABX.