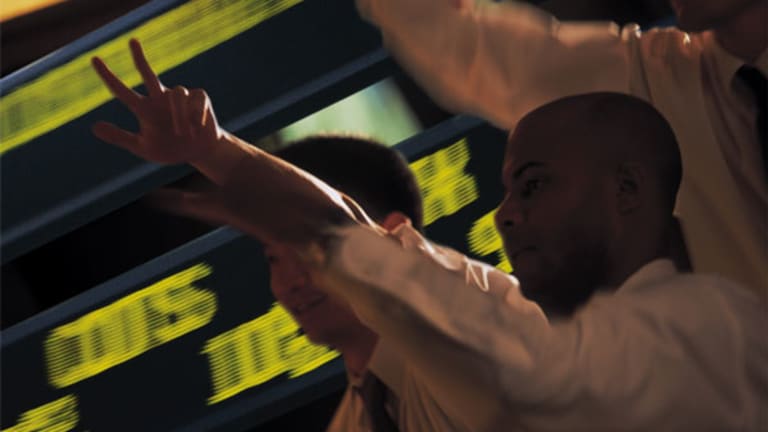 Jensen: Pulling the Lid Off Tupperware
This Editor's Choice piece discusses the maker of plastic containers as a good defensive play.
The market is starting to get quite choppy. After a big loss Tuesday, the market tried to stage a rally Wednesday but equities gave up their gains and traded lower at the close. The culprit once again was primarily earnings reports and guidance that continue to disappoint investors. The amount of caution from CEOs on conference calls is concerning, as it points to a worldwide economy that continues to weaken and hurt end demand. Anything dependent on industrial production in China and/or Europe has taken significant hits. Witness the dismal quarter of Cliffs Natural Resources (CLF) released Wednesday.
I believe the markets will remain volatile until there's clarity on the results of the election, some hint of a resolution of the fiscal cliff and third quarter earnings season is over. I am being defensive here. New money going into the market on pullbacks is concentrated in equities that have already reported solid results for the quarter, have reasonable valuations, and provide consistent earnings streams and decent dividend yield. This means no stocks will move significantly either way on the latest reading on manufacturing strength in China or Europe.
One stock that meets the above criteria is
Tupperware Brands
(TUP)
, the venerable purveyor of all sorts of plastic containers for leftovers and maker of other home and beauty products.
Key reasons to own TUP at $59:
The company reported earnings this week that were $0.04 per share better than consensus estimates. Just as important, revenue came in approximately 1.5% above consensus and the company offered positive guidance and lifted its EPS range for the fourth quarter to between $1.66 and $1.71 per share. Analysts had a consensus estimate of $1.64 prior to this latest guidance.
The stock yields a solid 2.6% and the company has lifted its dividend payouts at an approximate 12% annual clip over the previous five years. Tupperware has also had positive earnings growth every year over that period, even posting annual gains during the depth of the financial crisis.
Tupperware has now beat earnings estimates for three straight quarters and consensus earnings for both 2012 and 2013 ticked higher over the month prior to earnings. Look for both estimates to move higher based on new company guidance over the next week.
The stock sells for less than 11x forward earnings. The company gets a growing portion of sales from emerging markets (just under 60% of total revenues) and the stock sports a five-year projected price/earnings/growth ratio of under 1 (.92).
At the time of publication, Jensen was long TUP.