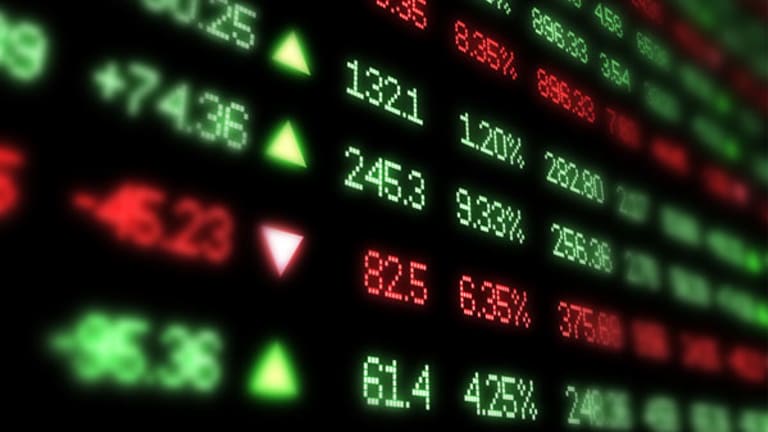 Jensen: Old Tech Stocks Back in the Picture
Hewett-Packard, Microsoft show new moves.
This article originally appeared on RealMoney.com. To read more content like this AND see inside Jim Cramer's multi-million-dollar portfolio for FREE, Click Here NOW.
The first quarter of 2014 sure has been different so far from the action investors experienced in 2013. The indices are set to deliver their poorest performance since the fourth quarter of 2012. Equities have managed, however, to bounce off their lows earlier this quarter and look like they will produce slightly positive returns in the quarter.
This back-and-forth action could continue in the second quarter as the market consolidates its huge gains from 2013. Investors are also in the midst of confirming that equities can still produce positive returns even as the Federal Reserve slowly pulls back on the amount of liquidity it is supplying.
Watching the market now is like looking at a calm lake. On the surface it is placid, but underneath there are competing currents moving to and fro. Finding and riding the right currents could be the key to outperforming the market in 2014. Not to be cliche, but it does appear we have a stock-pickers' market.
One thing I have noticed recently is that tech sector is doing well, especially in names most investors could easily associate with the bygone PC era. Microsoft (MSFT) crossed the $40-per-share level on Thursday for the first time since the Internet bust.
Investors like the new CEO's rumored decision to offer Office apps on iPads. This will require an Office 365 subscription and will help juice Microsoft efforts in the cloud where its offerings (Azure and Office 365) are already growing exponentially.
This collaboration with a competitor would mark a departure from how Microsoft has done business for ages. It bears watching to see if Mr. Softie makes other non-traditional and shareholder enhancing moves under new leadership.
Hewlett Packard (HPQ) is following on its great run in 2013 by outperforming the market in the early innings of 2014. CEO Meg Whitman seems to have gotten traction at a company that quite a few investors had given up for dead not too long ago.
The company announced another 10% dividend hike Thursday. Hewlett-Packard also teased the market that it would be making an announcement about a new effort in 3-D printing at an event in June.
The company should gain market share in the low-end server market as IBM (IBM) hands that business over to Lenovo. Despite the huge run-up in shares since the beginning of 2013, the stock is still priced at 9x trailing earnings and now pays a 2% dividend yield as well.
EMC (EMC) is also hitting highs it has not seen in almost two years. A couple of things are driving this performance. The company is gaining market share in some of its storage-solution businesses as IBM restructures in that area.
The company is also benefiting from its 80% ownership of server virtualization software maker, VMware (VMW) . VMware has picked up several analyst upgrades recently, and the company is expanding its partnership with Palo Alto Networks (PANW) . This should boost revenue which are already growing in the mid-teens as it is.
Both companies should benefit from their joint spinoff of some data analytics businesses. The new entity is called "Pivotal," and this startup could already have a market value of around $5 billion, according to some analysts. EMC should see 10% annual earnings growth over the next couple of years and the stock is still reasonably priced at 14x this year's expected earnings per share.
Even if these old-school tech companies don't have the buzz of the Splunk  (SPLK) or Facebook (FB) or other new entities, they are delivering in the only area that matters to investors so far in 2014: shareholder performance.
Editor's Note: This article was originally published at 11 a.m. EDT on
Real Money
on March 20.
At the time of publication Jensen was long EMC and MSFT.