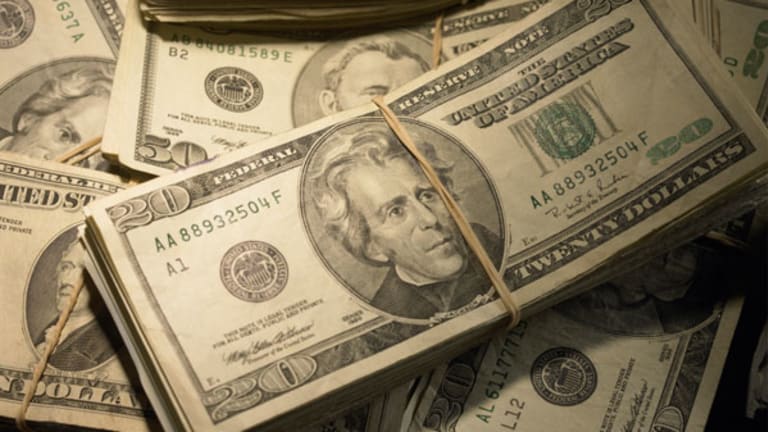 Jensen: Make Way for the New Oil Majors
It appears a transition is upon us. Here are two ways to play it.
It is a tough time to run or invest in a traditional, integrated oil major. Achieving enough replacement growth to replace current production is problematic, as the majority of players have missed most of the North American shale boom, and developing overseas assets can be extremely challenging.
This can seen, for example, in giant
Exxon Mobil's
(XOM)
five straight quarters of production declines. Meanwhile,
BP
(BP)
continuing to face a hornet's nest of plaintiff lawyers, Russian partners and government regulators.
Eni
(E)
has problems of its own, with rampant bribery in Africa at a subsidiary. Simply put, running an oil major is not what it used to be.
I think we are witnessing a transition in the industry akin to when
Microsoft
(MSFT)
displaced
IBM
(IBM)
, or later on when
Apple
(AAPL)
nudged out Microsoft. Companies that had little domestic production a decade ago now sport market capitalizations in the tens of billions of dollars. This growth has been and will continue to be driven by huge expansion of North American energy production, unlocked by new technology.
This transition is in its early innings, and much growth lies before these new oil majors. They are solely focused on increasing production, and not on dealing with geopolitical challenges. Here are two North American plays that should continue to achieve significant long-term production growth -- and whose shares are still selling at reasonable valuations.
EOG Resources
(EOG)
has assets in several places outside of North America, but more than 90% of its reserves are in the U.S. Its capital budget is almost solely focused on increasing oil production out of its acreage in the Eagle Ford, Bakken and other domestic shale regions. It is expecting better than a 25% increase in oil production in all of 2013. Furthermore, the company continues to increase the amount of oil as a percent of overall production as it deemphasizes natural gas production.
For 2013, the company's top line is projected to rise 20% or more, and the shares are priced for around 19x this year's consensus earnings estimates. The company, which is due to report second-quarter earnings Wednesday, has crushed expectations five of the last six quarters. The company has doubled its operating cash flow over the past three years, as well, and is on track to double its revenue over 2008 levels by the end of the year. It is rapidly approaching a $50 billion market capitalization.
Devon Energy
(DVN)
is another independent domestic exploration-and-production concern with a market capitalization north of $20 billion. The company sold some $10 billion worth of overseas assets in 2010 in order to become a pure play onshore North American producer. Devon is a major player in the Permian Basin, and it has increased its exposure to the Canadian oil sands through joint ventures. As with most domestic energy producers, the company is concentrating on increasing oil production, and is tracking to better than 20% growth in oil production this fiscal year.
The company is also scheduled to report earnings Wednesday. It has beat bottom-line expectation each of the last three quarters, and consensus earnings estimates for both 2013 and 2014 have ticked up over the past month. The median price target held by the 25 analysts that cover the stock is $70 a share, approximately 25% above the current price of $56 a share. The stock also has solid technical support at the $52 level. Devon sells at 11x 2014's consensus earnings, and it pays a dividend yield of 1.6%.
Both of these companies are on their way to being major players in the North American energy market. Each stock is selling at a reasonable valuation, given their long-term growth prospects. Should natural gas prices rebound of their low price levels of the last few years, that would be a significant additional catalyst, given both companies' substantial natural gas reserves
At the time of publication, Jensen was long DVN.