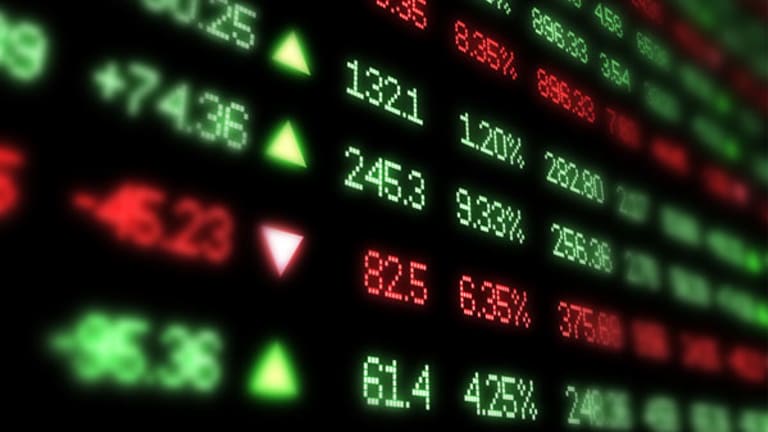 Jensen: Contrarian Plays for Offshore Drillers
You'll need patience and comfort with volatility.
This article originally appeared on RealMoney.com. To read more content like this AND see inside Jim Cramer's multi-million-dollar portfolio for FREE, Click Here NOW.
In Tuesday's column I mentioned how I was currently underweight the offshore drillers, although I have a significant allocation within the energy sector in my portfolio.

The stocks have for the most part sold off 15% to 30% over the past six months. Sentiment on the sector has eroded due to declining dayrates, falling utilization rates and a rash of recent analyst downgrades.
The contrarian in me, however, is starting to get interested in the sector. Many stocks in the sector seem to have found a bottom. The sector moved up even within Wednesday's market pullback, which was triggered by comments from the Federal Reserve.
I also believe Citigroup made a gutsy and hopefully prescient call Wednesday when it stated the sector looks like it has hit a bottom. The reasons for Citi's long-term optimism seem sound in an environment in which oil prices remain near or above $100 a barrel.
This is a large inventory of deepwater oil discoveries awaiting development and the economy continues to slowly improve. Offshore plays may have to take slightly lower dayrates while supply and demand even out, but things should stabilize and improve by the end of 2014.
I am moving slowly some additional funds into the sector. I am taking small positions, because if there one is thing I have learned over decades of contrarian investing, it is that I have a solid track record of being right over the medium and long term -- but timing is another matter. I tend to be a bit early in these calls.
At any rate, here are a few of the names in which I am starting to up my allocation:
Atwood Oceanics (ATW) is probably one of the easiest calls within the sector. It has one of youngest fleets in the industry, it has a strong operating record and it posts much higher operating margins than the industry as a whole. Most of its fleet is under contract through 2014 and 2015.
The shares go for $47, having fallen from a high of over $56 late last year. The stock has bounced off a technical support level of $44 to $46 three times in the last year. As long as it does not break below that support level, I'll remain positive on the stock.
The shares are also cheap at just over 6x 2015's projected earnings per share. Thanks to some new builds, revenue should increase by a mid-teens percentage in 2014 and the consensus has sales improving some 25% in 2015. The company has a solid balance sheet, and when sentiment improves on the sector, I believe Atwood will be one of the first names to move.
I also continue to add to my stake in Transocean (RIG) , which has been one of my few losing plays within energy over the last year. I have good company, at least, as it is one of the few losing positions within Carl Icahn's portfolio as well.
Even so, the stock pays you to wait, as it provides an almost 6% dividend yield at current levels. The stock has lost some 30% over the past few months. Despite declining dayrates, though, earnings should post at least a 10% year-over-year gain, and the stock is cheap at just over 8x this year's consensus earnings.
My highest risk-highest reward play within this sector is Hercules Offshore (HERO) . Hercules has the third-largest jackup fleet in the world. The stock has taken a beating in the last four months, dropping some 40%. The shares do appear, however, to have formed a technical bottom at $4.50.
Hercules has a market capitalization of around $750 million, but it has quite a bit of debt for an entity its size. It should be fine if rates do not decline precipitously from here. The company easily beat earnings estimates when it last reported results in February, which is encouraging. The shares go for less than book value, insiders made some buys just over a month ago and the stock is priced at 8x forward earnings.
Contrarian investing requires patience and comfort with volatility. I will continue to build slowly positions in the names above, as I believe they offer long term value at these levels.
Editor's Note: This article was originally published at 12:30 p.m. EDT on Real Money on March 20.
At the time of publication, Jensen was long ATW, HERO and RIG.