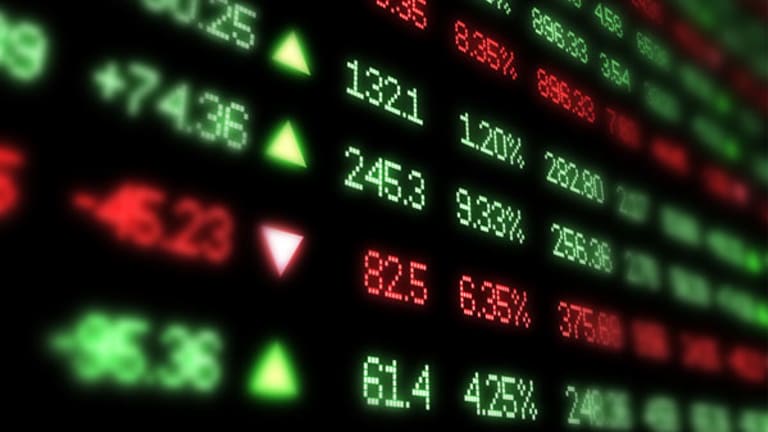 Jensen: Bed Bath Hasn't Gained Steam Just Yet
The home-furnishings retailer still stands to reap nice gains on the housing recovery.
Homebuilding stocks are one of the best-performing sectors of 2012. These equities correctly anticipated the housing recovery by running higher ahead of it, and then they continued moving up as the rebound gained momentum. The
SPDR S&P Homebuilders
(XHB)
has risen some 55% so far this year, and some individual homebuilding stocks have gained much more than that.
I live in downtown Miami, which had been one of the epicenters of the housing crash, so I've had a firsthand perspective on this recovery over the past five years. In 2009, vacancies were at ridiculously high levels. Some condo developments looked like ghost towns, and my realtor friends were busy drinking themselves into oblivion, lamenting that they had missed anticipating this epic bust.
By the end of 2010, things had started to stabilize, but there were still there good deals to be had. In 2011 rents started to rise, and the inventory of good buys began to shrink. 2012 brought rent increases of 10% to 15%, buying frenzies on what remained in the foreclosed inventory -- and, as new developments starting to go up again, the first sight of cranes. The same realtors mentioned above were buying rounds again -- as they told me why 2013 would be a great time to buy.
Some retailers connected to this improved housing activity have also enjoyed a stellar year in 2012.
Home Depot
(HD)
is one of the best examples of this, as the stock has climbed in line with the homebuilder index, having gained 54% in the first 11 months of the year.
One retailer that has not participated in the housing related rally so far, but stands to do so if the recovery continues to grind ahead, is
Bed Bath & Beyond
(BBBY)
. This stock is up less than 5% for 2012, and it looks like a bargain at $60 a share.
Valuation and Balance Sheet:
Bed Bath & Beyond is selling for under 12x forward earnings, a discount to its five-year average of 15.6x.
Up until last quarter's miss, the company had beaten earnings estimates for 11 straight quarters.
The company has a solid balance, rated at BBB+. Despite the difficult environment, it has also managed to increase operating cash flow some 35% over the past three years.
The 21 analysts who cover the stock have a $75 median price target on Bed Bath & Beyond. Standard & Poor's has assigned it a Buy rating and an $82 price target.
Growth Prospects and Catalysts:
Continued momentum in the housing market should obviously be good for one of the largest providers of home furnishings in the U.S. In addition, when demand does pick up, the company should benefit from the recent demise of Linens 'n Things and other competitors during the recession.
Impressively, the company has managed to grow revenues by a 7% annual clip over the past five years despite the challenging economic environment.
The stock has a five-year projected price-to-earnings ratio relative to growth (PEG) of near 1 (1.04). Early indications of holiday spending also seem strong this year, and this could buoy the entire retail sector.
Insiders and Technicals:
Insiders haven't been frequent sellers of the stock: They've unloaded less than 2.5% of their total holdings over the last six months.
The stock seems to have solid technical support at just under the current price levels.
At the time of publication, Jensen was long BBBY.