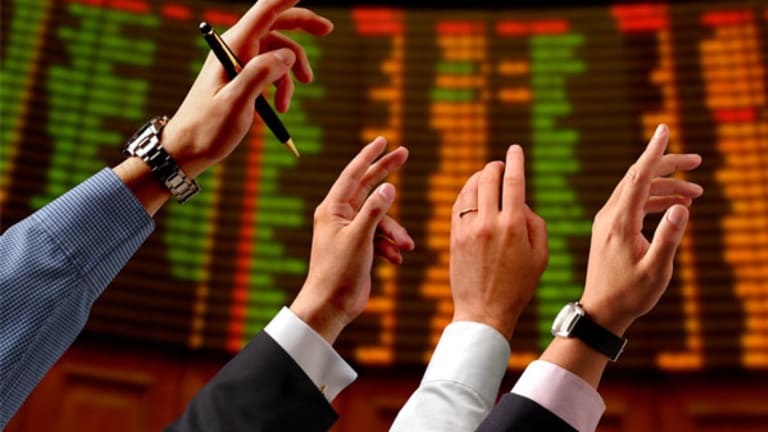 Jensen: A Post-Election Construction Play
This Editor's Choice piece notes that this undervalued construction stock will likely get a boost by any sentiment improvement in the sector.
Editor's note: This article was originally published on Election Day on Real Money.
The day of the presidential election has finally arrived. After millions of negative ads, sound bites, media spin and gaffes; Americans go to vote with the polls basically tied. As someone from the swing state of Florida, this day could not have come soon enough. Regardless of who wins, I think one area that should do well is the heavy construction sector.
If President Obama wins, I would look for a big infrastructure effort to reward his union allies that put him over the top. Super storm Sandy gives him an opportunity to wrap the effort in a recovery message for the Northeast. This should overcome the negative sentiment from his 2009 $800 billion stimulus package that offered few "shovel ready" projects and was largely deemed to be a failure.
If Romney wins, it will be in his best interest to reach across the aisle to show how the next four years will be different from the last four years. An infrastructure package that includes funds to help the Northeast recover from the historic storm along with key Republican desires like the approval of the Keystone pipeline and other pro fossil fuels infrastructure measures makes a lot of sense -- especially in the context that it also would boost job growth.
One cheap heavy construction stock that I think is already undervalued but should get a boost by any sentiment improvement in the overall sector is
Tutor Perini
(TPC)
. The company provides diversified general contracting, construction management and design-build services to private clients and public agencies.
Four reasons TPC is significantly undervalued at under $13 a share:
1.
The stock is dirt cheap, as it is trading at just over 6x forward earnings and 43% of book value and priced at just 15% of annual revenues. The stock is selling at the very bottom of its five-year valuation range, which is based on a whole variety of metrics that include P/S, P/CF and P/B.
2.
The company is expected to grow revenues at a low double-digit rate in both fiscal 2012 and fiscal 2013. The stock has a five-year projected PEG of under 1 (0.71).
3.
The median price target on the stock by analysts is $16.50 a share. Earnings are expected to go from a $1.50 a share this fiscal year to over $2 a share in fiscal 2013.
4.
The company has a solid balance sheet with net cash on the books. It has also had already won some significant projects in the northeast recently even before any Sandy related work. It won a $73 million contract for a SUNY building in Brooklyn and was part of a consortium that won $952 million worth of work on a New York City subway line over the last few weeks.
At the time of publication, Jensen was long TPC.