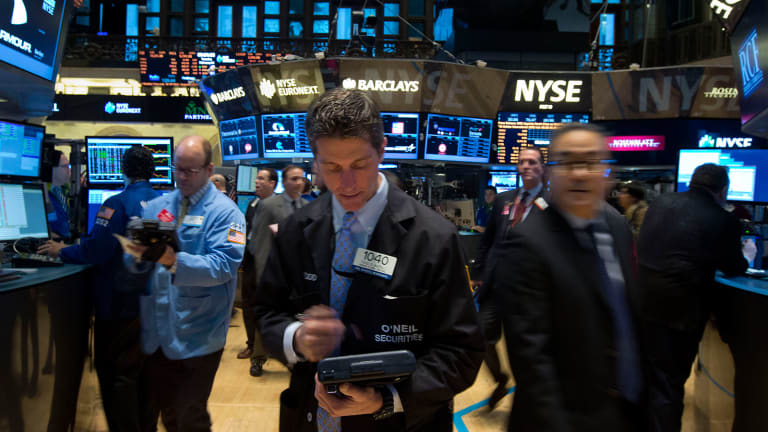 Jefferson National CEO: Robo-Advisors Can Be a Useful Tool
Finance expert Mitchell Caplan says robo-advisors are not the enemy of registered investment advisors.
Robo-advisors are not the enemy of registered investment advisors because in the end nothing can replace guided, personalized advice, said Mitchell Caplan, CEO of Jefferson National.
"The technology that is embedded in this robo-advice will become an important and integral part of an advisor's practice and you will see the intersection of human capital along with technology," said Caplan.
Caplan, who previously served as CEO of E*Trade Financial (ETFC) - Get Free Report , said clients value personalized service and that demand only grows as they amass more wealth. He added that guided advice becomes even more crucial during periods of volatile markets, as well as during year-end tax planning.
Instead of perceiving these new technologies as an enemy, Caplan recommended that advisors should embrace them because the new wave of digital advice is just one of many tools that advisors can use to increase the time they spend with their clients.
Caplan also said tax deferral is an underrated tool in an investor's arsenal. When saving for a retirement 25 years away, it makes perfect sense to not pay taxes every year, but defer them until the burden will likely be lower, he said.
"In our mind, the ideal message in order to try and minimize taxes and maximize return is to figure out how you partner as a consumer with an advisor and that (the) advisor has the right tools and technology to make it work," said Caplan.
Another way to increase returns is to limit fees. Caplan said investors can add up to 2% to their returns without increasing risk by getting rid of high-fee products that don't add value. That said, he does not believe that means sticking with index funds alone.
"With the abrupt end to a four-year bull market earlier this year, active asset managers have a chance to shine again when investors inevitably compare them to the S&P 500 Index and other indices," said Caplan.
"But with regular trading comes short-term capital gains, taxed as ordinary income -- unless you use a tax-deferred vehicle with which to make those trades."