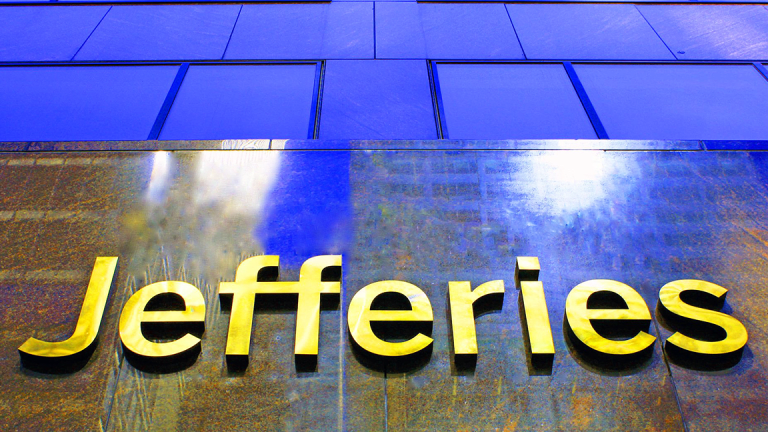 Jefferies Posts Solid Second-Quarter Revenue Gains
Jefferies reports adjusted earnings in the quarter of 41 cents a share.
Financial services company Jefferies Financial  (JEF) reported higher second-quarter per-share earnings thanks in part to strength in the company's equities business.
Earnings were $672 million. On a per-share basis, profit in the quarter was $2.14 a share vs. $2.03 a year earlier. Adjusted earnings in the quarter were 41 cents a share.
The period included an income tax benefit of $488.8 million.
The New York-based company reported net revenue of $1.1 billion, including a 29% increase in total sales and trading revenue to $379.3 million. 
"We continue to take market share in our Equities business and posted solid results in our Fixed Income business on the back of strength in our credit businesses. Good results for the second quarter and first half of the year in our Asset Management business suggest we are making continued progress toward building this business," said CEO Brian Friedman. 
Total investment banking revenue, however, fell 12%. 
Separately, the company announced a quarterly cash dividend of 12.5 cents a share, payable Aug. 30, to shareholders of record on Aug. 19. 
Jefferies shares were rising 2.7% in premarket Wednesday to $20.