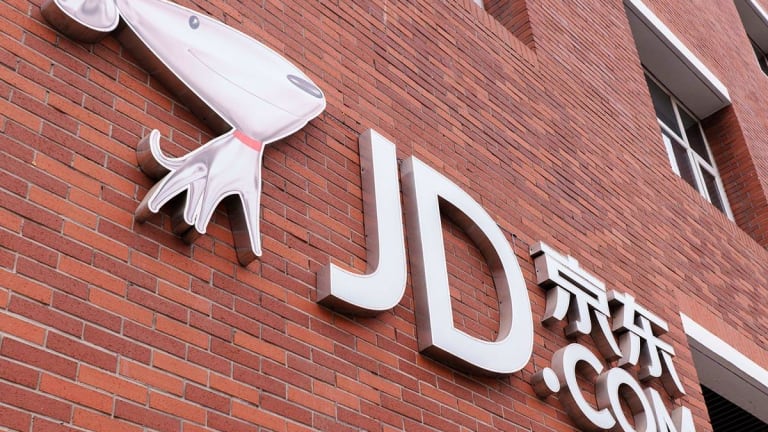 JD.com Is Proving the Doubters Wrong
The Chinese e-tailer's turnaround is gathering steam. For now, its shares are still cheap and not pricing in much optimism.
JD.com (JD) has had a remarkably volatile twelve months. This time last year, its shares were priced at north of $32. Then, on the back of a potential trade war, investors become fearful of investing in any stocks with any sort of Chinese exposure, forcing JD.com's share price stock to drop more than 40% in six short months.
However, it appears now that JD has reached an inflection point on profitability. And for now, JD.com's shares are still trading at a significant discount to their all-time high of around $50 per share.
JD.com's Turnaround Gathers Speed
JD.com has had a remarkable 2019 thus far. If its first quarter performance was a fluke, its second-quarter was vindication that its turnaround is picking up speed.
Highlighted above we can see that JD.com's revenue growth rate has stabilized. For many analysts and investors who had become used to seeing JD.com's top-line growth rate decelerating, the fact that JD.com's revenue growth is demonstrably above 20% is very welcome news (note: the graph above includes JD.com's Q3 2019 guidance).
Long-Term Margin Opportunity
More good news is reflected in the fact that JD.com's probability is the best it has been since its IPO more than five years ago. Its main segment, JD Retail, had strong non-GAAP net income margins of 2.4%. Having said that, JD.com reminds shareholders that it benefited from a couple of one-off adds-backs of approximately RMB1.8 billion ($260 million).
Nevertheless, even with these benefits aside, JD.com says that for its full-year 2019, its non-GAAP net margin should still finish the year above its historical peak of 2017 at 1.4%.
When asked on the earnings call what its long-term net income profit margins could be, JD.com bullishly asserted that its margins would be superior to that of Walmart (WMT) . JD.com pointed out that its first-party platform would in fact be superior to any offline retailer. And that its marketplace offering would meaningfully boost its overall net margin. Further down the road, investors should expect JD.com's net margin to reach high single digits.
Valuation - Reasonably Priced
Superficially, JD.com's valuation screams out as a strong bargain opportunity, since it trades at a large discount to its own historical multiples both on a P/Sales and P/Cash Flow (from Ops) ratios. Furthermore, even compared to other Chinese stocks, JD.com trades at a meaningful discount.
However, this analysis comes with two important caveats.
One, that JD.com's growth rate is particularly volatile and that despite stabilizing, it's not growing all that fast. Even if its top-line were to sustainably grow above 20%, investors seeking exposure to fast-growing Chinese companies might give preference to investing in Alibaba (BABA)  with its aggressive top-line growth rates. Or else, investors seeking Chinese stocks might instead opt for the asset-light Tencent (TCEHY) .
Second, even if JD.com's position has improved above and beyond expectations, JD.com is still highly capital intensive, as it continues to invest in marketing and technology. In the U.S., the last few quarters have shown how Amazon's (AMZN) growth rates are starting to mature, but at the same time how its bottom line is improving. For its part, JD.com has already started to work on improving its margins, despite still showing plenty of appetite for growth.
The Bottom Line
JD.com has turned a new leaf by improving its operations. With sustainable top-line growth and noticeable improvements on the bottom line, investors are not being asked to pay a huge premium to invest in the "Amazon of China."
Save 57% With Our Labor Day Sale. Join Jim Cramer's Action Alerts PLUS investment club to become a smarter investor! Click here to sign up!