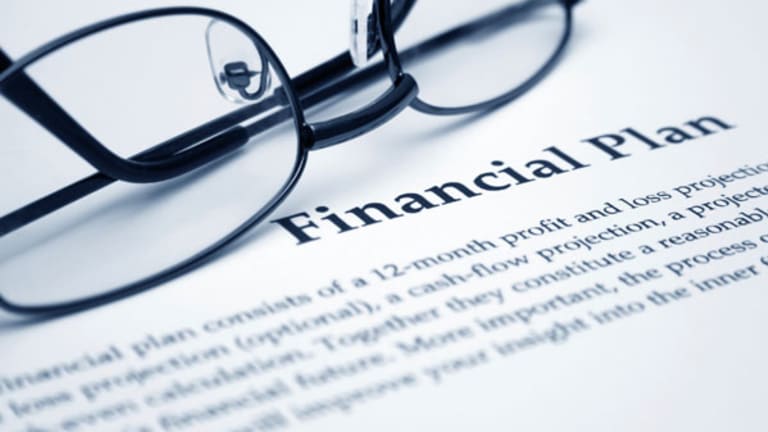 J.C. Penney: On the Road to Recovery
Steven Lawrence, J.C. Penney's head of children's, men's and houseware's division, pays witness to two department store recoveries.
Editor's note: This story was part of TheStreet's 10-part Top Business Leaders of Tomorrow series.
NEW YORK (
) -- Department store consolidation has run rampant over the past decade, narrowing down the field to just a handful of major players.
J.C. Penney
(JCP) - Get J. C. Penney Company, Inc. Report
withstood this shrinkage and is now leading this remaining pack. Witnessing the consolidation first-hand is Steven Lawrence, 43, executive vice president and senior general merchandising manager of Men's, Children and Home section at the mid-priced department store.
Lawrence has grown up in the department store space, starting his career at Foley's, a now obsolete regional department store based out of Texas. Owned by
May Department Stores
, with locations in Texas, Louisiana, Colorado, Arizona, Oklahoma, and New Mexico, Foley's stores were rebranded as
Macy's
back in fall of 2006 after May was purchased by what was then Federated.
More Top Leaders: Tim Horton's David Clanachan>>
He had entered the retail by happenstance -- less because of what he wanted to be than what he didn't want to be. Graduating with a bachelor's of business administration degree from Notre Dame in 1990, Lawrence was uninterested in going into banking, a path being taken by most of his classmates. He interviewed at May Company, and wanting to be closer to his family in Texas, took a position as an assistant buyer responsible for men's ties at Foley's.
Over the following decade, he climbed the ranks at Foley's, holding nearly every position in the men's department, including divisional merchandising manager.
At the time, technology in the retail world was practically non-existent. "Coming out of college I knew how to use a computer a little bit, and it was like I was bringing fire," Lawrence says.
Prior to computerized inventory systems, merchandising was extremely labor intensive. Lawrence would spend full weeks writing orders by hand after sales associates manually counted inventory and sizes.
"Technology really allowed for the consolidation of department stores," he says. "There was less need for regional players, as national department stores were now able to address individual store needs from headquarters across the country."
By 2000, J.C. Penney had entered the early stages of its turnaround after several years of sales declines due to rising competition from specialty retailers
Target
(TGT) - Get Target Corporation Report
and
Wal-Mart's
(WMT) - Get Walmart Inc. Report
move into trendier apparel, and the expansion of rival
Kohl's
(KSS) - Get Kohl's Corporation (KSS) Report
.
"I was doing well at May, but was ready to take on a challenge," Lawrence says.
Lawrence's wife, who at the time was working in the industry at
Stage Stores
(SSI) - Get Stage Stores, Inc. Report
, interviewed for a position at J.C. Penney. During her interview, she suggested her husband for a role in the men's division.
"It was a two for one deal," Lawrence jokes.
Lawrence joined J.C. Penney in 2000 as divisional vice president and divisional merchandising manager for young men's sportswear. He describes his early years at the department store, working under retail veteran Allen Questrom (who was known for his turnarounds at Barney's, Federated and Neiman Marcus), as "interesting." And as we all know, the word can be a euphemism for "challenging."
At the time J.C. Penney was still considered a "mom's" department store, with stodgy styles and stale brands. The company had also made the mistake of alienating its core middle-class customer by incorporating too many pricier brands.
"We did not have any centralized systems or processes so we were creating them from scratch," he remembered. "J.C. Penney, at the time, was a melting pot of people coming from various retail disciplines (Specialty Store, Mass Merchandising, Department stores, etc).... Since we were creating a lot of the infrastructure and process from virtually nothing, we had the ability to take the best ideas from around retail and create systems and processes that incorporated these ideas into them."
By the end of Lawrence's first year on the job, J.C. Penney lost $705 million and the stock had plummeted to $8.63 a share.
That's when the company decided to go back to its roots, moving away from its higher-cost, broad assortment and instead focusing on value-priced apparel and housewares. J.C. Penney also shuttered underperforming stores, moved more locations off malls, shrunk its square-footage, invested in its online business and divested its struggling Eckerd drugstores.
By 2005, with Myron Ullman now at the helm, J.C. Penney completed what is considered one of the greatest turnaround stories in retail history, which Lawrence attributes to its renewed goal of keeping up with fashion trends and offering lifestyle merchandise.
"It was a lot of hard work," Lawrence says, "But it was fun to see the results of everyone's labors and to be part of the turnaround that the company experienced in 2003 to 2007."
J.C. Penney continued to step up its fashion offerings with the rollout of Sephora shops within stores in 2006 and the launch of its private-label brand American Living in 2008.
Of course, then came the economic recession, which ran J.C. Penney, along with the entire department store sector, right into a speed bump. Or a crater-like pothole. Shares of the stock plunged nearly 80% to around $19 in 2008, from nearly $90 at the height of its recovery in 2006.
By that time, Lawrence had taken over the men's department, and was responsible for finding ways to drive traffic, even as unemployment tumbled and consumer confidence hit new lows.
He says today that the key was focusing on value as more than just a price point. "There is a style component, and quality, if the style is not right it doesn't matter how low the price," he says.
Amid the recession J.C. Penney reported more than two years of monthly same-store sales declines, not seeing monthly sales turn positive until February of this year.
"The good news is that the experiences we went through in 2001 to 2002 are serving us well as we come through the recession and turn the business around once again," Lawrence says.
Now, with the worst of the downturn now over, shares have recovered this year, up 22% since the start of 2010.
Today, J.C. Penney continues to remain aggressive with its new fashion offerings, forming an exclusive deal for
Liz Claiborne's
( LIZ) namesake brand and MNG by Mango. It's also working on the right mix of its good and better assortment.
And Lawrence has assumed an additional role, now not only heading up the children's and men's businesses, but also the home division, an area in which he has little experience. But so far, he seems to have a firm grip. In October, J.C. Penney reported a 1.9% decline in same-store sales, missing analysts forecast of a 1% uptick. But the company noted that it saw particular strength in fashion jewelry, luggage and houseware sales.
Analysts are also predicting that J.C. Penney is on the verge of regaining market share in the housewares business.
Lawrence, for his part, is running housewares the same as he has both men's and children's, with a focus on the development of talent, insisting that he can't do it alone. "Teaching and developing employees is critical to success. You need to have the right people working for you."
Now, with his team in tow, Lawrence is helping to lead J.C. Penney through the post-recession period -- helping to steer the department store on yet another road to recovery. And the one thing he knows for sure: He's driven this road before.
--Written by Jeanine Poggi in New York.
>To contact the writer of this article, click here:
Jeanine Poggi
.
>To follow the writer on Twitter, go to
.
>To submit a news tip, send an email to:
.
Top Business Leaders of Tomorrow:
United Guaranty's Eric Martinez