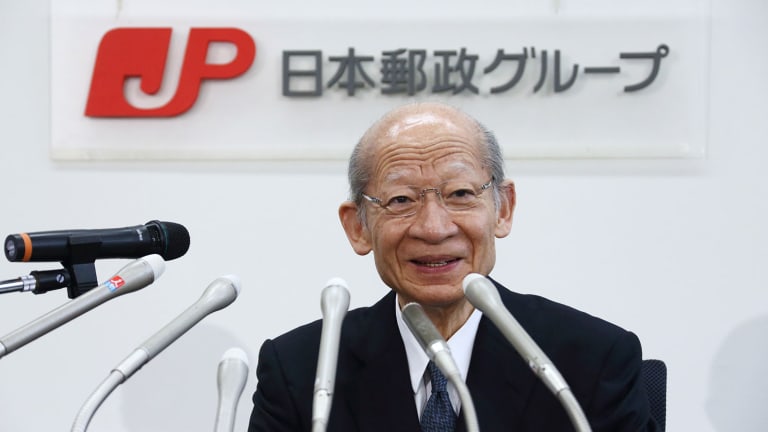 Japan Post Holdings is contemplating a write-down of as much as 400 billion yen ($3.66 billion) for the year ended March 31, Nikkei Asian Review reports.
The write-off would be intended to remove goodwill originating from the acquisition of an Australian logistics unit from its balance sheet.
Japan Post acquired up Australia's Toll Holdings in May 2015 for 620 billion yen (around $5 billion at the time), an amount said to be well over book value in expectation of strong future earning power, the report said.
Consequently, the acquisition drove up the group's goodwill to a 386 billion yen as of December.
Japan Post's board will decide how to handle the goodwill next week.
(What will move markets this quarter and how should investors position themselves ahead of time? Jim Cramer sat down with four of TheStreet's top columnists recently to get their views. Click here to listen to his latest Trading Strategies roundtable with them and read their advice for stocks, bonds, forex and gold.)
URL = https://www.thestreet.com/trading-strategies