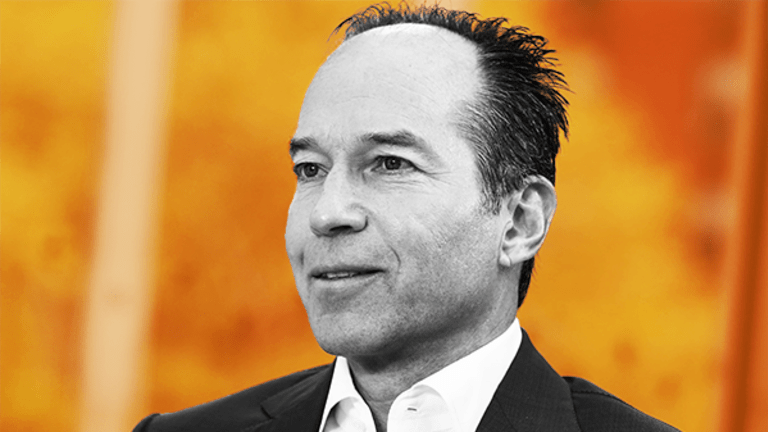 Jana Partners Liquidates Whole Foods Stake After Engineering Industry-Transforming Sale To Amazon
The activist will gain $320 million on the sale, which suggests that the fund either doesn't believe a higher bidder is coming or that they need the cash.
Jana Partners' Barry Rosenstein on Wednesday reported that his activist fund had liquidated its position in Whole Foods at a major profit, in a move that completes an activist campaign that propelled the organic grocer to sell itself to Amazon.com Inc. ( (AMZN) ) in an industry transforming $13.7 billion deal.
The sale marked a major victory for Jana Partners, which in April launched a campaign to have Whole Foods consider selling itself.
But it also generated a windfall, net of fees, which Rosenstein will likely invest partly into another insurgency campaign in the coming months.
According to a Jana Partners securities filing, the fund sold its 9% stake between June 19 and July 18 at prices ranging from $41.66 and $43.51. That's significantly more than the $29.14 a share to $31.80 a share Jana Partners had originally accumulated its stake at between Feb. 9 and April 10. The Deal estimates that Jana Partners is expected to receive as much as $320 million from its six-month-old Whole Foods investment. A Jana Partners official declined to comment. 
A lot of those share sales took place at prices higher than the $42 a share transaction price, which suggests that Jana Partners may not believe that another company will come in and out bid Amazon.
Jana Partners has a number of existing investments it could allocate some of its Whole Foods profits towards. It recently bought a $4 million stake in Laureate Education Inc. ( (LAUR) ) and a less-than-1% stake in retirement services company Athene Holding Ltd. ( (ATH) ). It also accumulated a 0.2% position in Shire PLC ( (SHPG) ) for about $99 million and a 0.6% stake in Resolute Energy Corp. ( (REN) ) and a 1.2% stake in WebMD Health Corp. ( (WBMD) ) for $25 million.
WebMd has hired J.P. Morgan Securities LLC as a financial adviser to help it with a strategic review, which was announced in February. It's possible that Jana could push to have the company sold or broken into two businesses if it doesn't take M&A related steps on its own. 
Recent reports suggest that Jana Partners owns a 0.3% stake in Acadia Pharmaceuticals ( (ACAD) ), a drug company that also features a 0.6% investment by another major activist, Elliott Management's Paul Singer. The company has frequently been mentioned as a potential buyout target, but Jana or Elliott (or both) could both agitate for a deal if one doesn't happen soon.