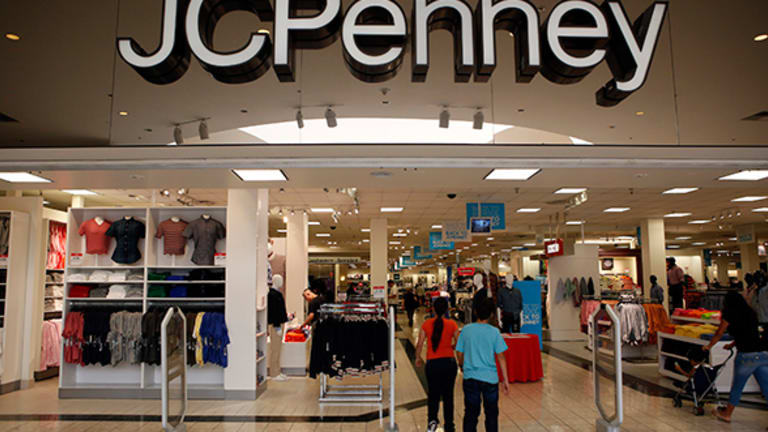 J.C. Penney's Comeback Is For Real, Says TCW Portfolio Manager
Shares of the Texas-based retailer have surged by 27% so far in 2015.
Shares of J.C. Penney (JCP) have surged 27% so far in 2015, although the stock has certainly gotten a boost from squeezed short-sellers who have sold nearly a third of the retailer's stock with the hope of buying it back later at a lower price.
Diane Jaffee, portfolio manager for the TCW Relative Value Mid Cap Fund (TGVOX) , said the company's comeback is for real and the naysayers should be ignored.
"Recent reports say J.C. Penney was a big Black Friday winner," said Jaffee. "And with almost 20% of its sales online, they can do it either way with customers coming into their stores or shopping online."
Jaffee is also bullish on Sealed Air (SEE) , which has seen its shares rise 7% year-to-date. She said low oil prices have helped the packaging maker's margins because the cost of resin has plummeted. She added that mid-cap stocks like Sealed Air tend to be overlooked at this point in the economic cycle because when there are worries about growth investors tend to run to mega-caps.
"When the economy gets a little touchy, when investors are worried about how fast we are growing, they definitely gravitate to the large-cap arena," said Jaffee. The TCW Relative Value Mid Cap Fund is down 6.6% year-to-date.
Jaffee is positive on Maxim Integrated Products (MXIM) up 23% so far this year, saying there is more to the technology company than it being a potential acquisition for Texas Instruments (TXN) .
"It has over a 3% dividend yield which is really nice in the mid-cap space in the tech arena," said Jaffee. "They are a very highly regarded company and they service a lot of components for Samsung (SSNLF) and Apple (AAPL)  so they are a go-to player for the best in the business."
Finally, Jaffee is a fan of Textron (TXT) , which has seen its shares rise almost 3% thus far in 2015. She said the defense and aerospace company has not been getting the respect it deserves from investors considering its impressive management and powerful Cessna and Bell helicopter businesses.
"The reason why it's not up as much as we think it should be is because there is a lot of economic sensitivity to the name, but CEO Scott Donnelly and his management team has done a fabulous job of getting this business off the ground," said Jaffee.