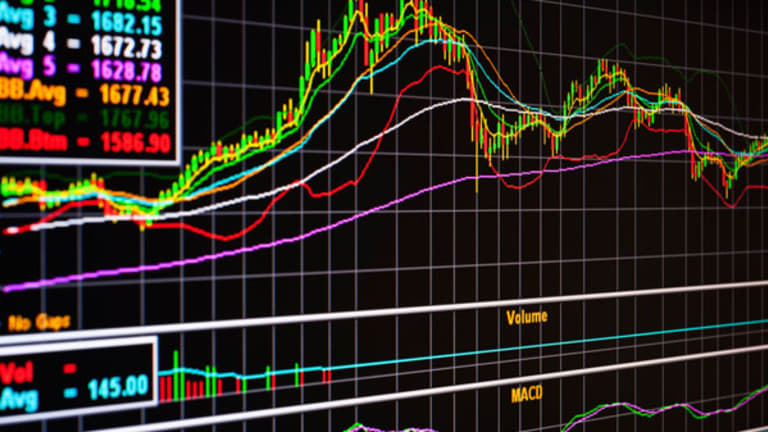 Ivy League Investing With the Yale Endowment
The Ivy League may be known for churning out some of Wall Street's most well-respected investors, but it may actually be these storied universities' endowments that deserve the most respect.
BALTIMORE (Stockpickr) -- While the Ivy League may be known for churning out some of Wall Street's most well-respected investors, it may actually be these storied universities' endowments that deserve the most respect. After all, the endowment funds at some of the country's most prestigious schools have boasted some incredible returns over the last few decades -- and few have gained as much attention in the process as Yale University's $16.7 billion fund.
Headed by Chief Investment Officer David Swensen since 1985, Yale's endowment ranks as the country's second-largest academic endowment in the world (trailing only
). But Yale's notoriety ranks first, thanks in part to Swensen's strategy for managing endowment funds.
>>Also:
Fairholme Makes Big Bets on Financial Stocks
Swensen's approach to endowment investing embraces alternative investments not typically approached by Main Street investors. Liquid investments, he opines, leave returns on the table. To counter that, his funds seek major holdings in illiquid alternatives such as real assets, private equity and workouts (called absolute return investments) designed to tap market inefficiencies. Only a meager 7.5% of Yale's endowment is invested in domestic stocks.
Unfortunately, that strategy failed to impress in 2008 when capital fled illiquid investments and real assets in favor of accessible "quality" holdings. All told, the fiscal year ended June 30, 2009, resulted in a 24.6% loss -- Yale's largest ever.
>>Also:
Ken Fisher: Debunking Wall Street's Myths
In the year since, the fund has bounced back, with an 8.9% return on assets last year. While the endowment has continued its practice of avoiding overreliance on domestic equities, you shouldn't underestimate the team's ability to pick stocks; the endowment's stock portfolio beat the broad market by 4.7% last year.
With that, here's a look at some of Yale's holdings per its latest quarterly filing.
One of the most interesting stocks in the endowment's fund is
Biodel
(BIOD)
, a development-stage biotech microcap stock that's tumbled more than 53% this year.
Biodel, located just an hour from Yale's New Haven, Conn., campus, is in the process of developing therapies for the treatment of diabetes. As a development-stage corporation, Biodel's business is to work at bringing its drug to market. With no revenue to speak of, this firm is an incredibly speculative stock.
That proved especially true earlier this month when the company's Linjeta insulin injection was rejected by the FDA pending further clinical trials. Linjeta held considerable promise because of the speed with which the device was able to deliver insulin to patients, but the FDA rejection is a major hurdle for Biodel going forward. Shares were halved as a result.
>>Also:
10 Biotech Stocks Expected to Double
Still, the ship hasn't yet sailed for Biodel shareholders. The company has been quick to respond to the FDA's concerns, noting that the rejection was for lacking data, not necessarily a lacking therapy offering.
As the company forges its future path in the coming months, speculators could get a chance to snatch up Biodel's shares at a major discount. With a major owner in the Yale endowment, it'll be interesting to see who snatches up shares.
>>Also:
Footwear maker
Wolverine World Wide
(WWW) - Get Wolverine World Wide, Inc. Report
is another small-cap stock that's caught Yale's attention.
The company is one of the leaders in the work boot world, capitalizing on brands such as Harley-Davidson, Merrell and Caterpillar to sell its footwear to secure double digit net margins on its shoe lines.
>>Also:
5 Retail Stocks to Buy on Luxury Recovery
That's not to say Wolverine doesn't have a softer side too. As the company behind the Hush Puppy brand, the firm also has a toe dipped in a somewhat more competitive side of the shoe business.
Those premium brands have helped buoy the firm's shares this year, sending them up more than 11% year-to-date, as well as Wolverine's revenue for the quarter. With a well-built balance sheet and an eye to strong earnings guidance in the next several months, this stock is a less speculative option for investors looking for small-cap capital appreciation.
>>Also:
4 Small-Cap Stocks With Room to Grow
Despite commodity exposure in its real asset portfolios, Yale also holds exposure to natural gas in the form of
Crosstex Energy
(XTXI)
, a $419 million firm that transports, processes and markets natural gas.
XTXI doesn't handle natural gas directly. Instead, XTXI is actually the general partner of
Crosstex Energy LP
(XTEX)
. That business structure affords XTXI owners a sort of accelerated exposure to XTEX's growth and dividend payouts.
>>Also:
Dividend ETFs for Your Portfolio
But tough times for natural gas firms have flowed through to XTXI's shareholders in the form of dividend cuts, the kiss of death for an MLP, which normally attracts income investors primarily. While Crosstex announced that the firm would be resuming its dividend payments on Nov. 12, their disappearance will likely reflect a discount to XTXI's value in the near-term.
That said, with Crosstex in a substantially better financial position now, shareholders looking for a mix of value and income could find an interesting opportunity in this firm right now.
>>Also:
33 Dividend Stocks Increasing Payouts
To see the rest of the endowment's plays, check out the
on Stockpickr.
-- Written by Jonas Elmerraji in Baltimore.
RELATED LINKS:
>>Two Pair Trades for Absolute Returns
>>5 Stocks to Watch as Dow, Commodities Rise
Follow Stockpickr on
and become a fan on
Facebook.
At the time of publication, author had no positions in stocks mentioned.
Jonas Elmerraji is the editor and portfolio manager of the Rhino Stock Report, a free investment advisory that returned 15% in 2008. He is a contributor to numerous financial outlets, including Forbes and Investopedia, and has been featured in Investor's Business Daily, in Consumer's Digest and on MSNBC.com.