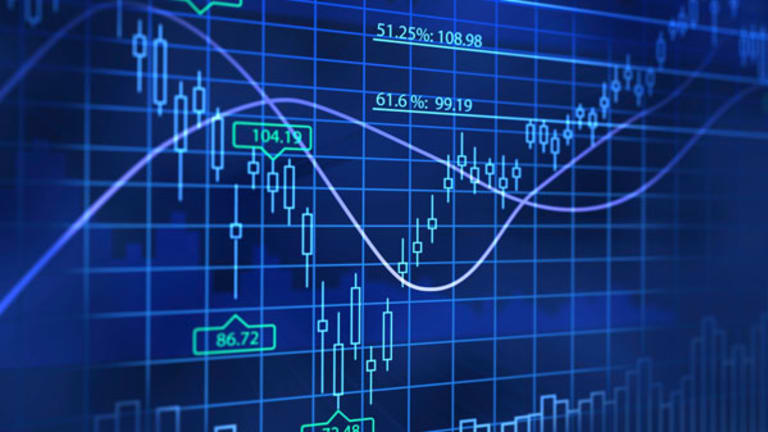 It's Time to Say 'Yahoo!' Now That Mayer Is Succeeding
The news and search-engine company gets an upgrade for making all the right financial moves.
NEW YORK (TheStreet) -- Marissa Mayer has been good for her company. Since taking over as CEO of Yahoo! (YHOO) , the stock has surged more than 40%.
In the midst of a stock market correction today, Oppenheimer raised its rating on Yahoo! to "buy" and lifted the price target to $27 from $22. Behind the increased bullishness was the fact that Alibaba (of which Yahoo! owns 24%) may go public with an IPO valued at a staggering $77 billion and Yahoo's increasing revenue from its search engine.
Another big reason Yahoo! is doing so well since Mayer's appointment is her financial decisions. After repurchasing $1.5 billion in shares in the fourth quarter, Yahoo! is still buying back shares at a quick pace.
According to the
company's annual security filing
, Yahoo! purchased $663 million of its stock in the first two months of 2013. That means since the beginning of November, it has repurchased almost $2.2 billion of its shares at an average price that's less than $19 a share. That's smart financial maneuvering!
In a March 19 SEC filing, Mayer disclosed that after recently selling 19,264 shares of Yahoo!, she still owns 2,637,802 shares, which after today's 3.5% jump, she owns over $60 million in stock. Now that's what I call having personal experience as a vested shareholder!
Jim Cramer and Stephanie Link actively manage a Real Money portfolio for his charitable trust -- enjoy advance notice of every trade, full access to the portfolio, and deep coverage of the latest economic events and market movements.
Her company's financial brinksmanship is powerfully illustrated in the following 1-year chart. Notice the correlation between the share price since Mayer's appointment as CEO and the company's return on invested capital. It's a lovely chart in both ways.
YHOO
data by
It is speculated that Yahoo! still has plenty of cash, which we'll learn more about when it next reports earnings April 15. By the way, Yahoo! hasn't had a quarterly earnings miss in the past four years. In the most recent four quarters, it has actually beaten earnings expectations by an average of almost 30%.
Getting back to its cash hoard, which stood at around $6 billion by the end of 2012, the company's board authorized the repurchase of an additional $3.4 billion worth of stock for 2013. So it still could take a whole lot more shares out of circulation and reduce share dilution by a meaningful amount.
Yahoo continues to own 24% of Chinese e-commerce powerhouse Alibaba, which has in the trailing 12 months generated close to $700 million of operating profit. To put that in perspective,
Amazon
(AMZN) - Get Free Report
generated $676 million of operating profit in 2012 despite sales that were 12 times larger.
So it's been a good day and a good year for Yahoo! and its CEO. Mayer's decision to give the company's home page a face-lift and dynamically employing new policies to increase productivity look potently proactive. Wall Street is buying it, and the upside for the stock looks promising.
Can you imagine what would happen if Yahoo decided to start paying a dividend? Mayer ought to consider announcing one April 15. Shareholders would be delighted. And, by the way, congratulations on a great first year as CEO!
Disclosure: At the time of publication, the author was not long shares of the companies mentioned in the article.
This article was written by an independent contributor, separate from TheStreet's regular news coverage.