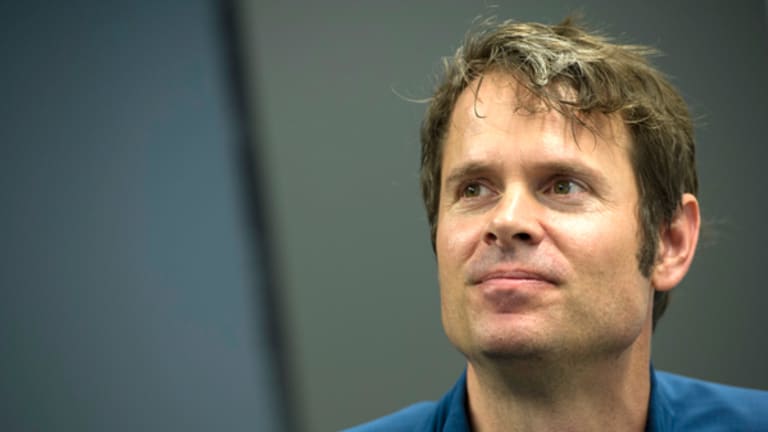 It's a Red Flag When Billboard Doesn't Even Know Who Pandora's CEO Is
There's something wrong when a leading music-related publication thinks Tim Westergren is Pandora's CEO.
NEW YORK (TheStreet) -- Pursuant to Monday's Pandora Needs to Fire Its CEO Or Hire Someone to Help Him, I stumbled upon something funny but equally as instructive. In fact, I'd go so far as to call it a red flag for investors. 
Billboard sent out its daily bulletin with the latest in industry news. The latest edition (Here's the link from Monday night, which might be corrected or updated by now) led off with a story I'm not going to make much of simply because I don't think it's that big of a deal. I mean I could make it a big deal, but I have enough on my plate with Pandora (P) .
Anyway, here's the headline:

Now last time I checked Tim Westergren is Pandora's co-founder and former Chief Strategy Officer. And, unless Billboard knows something the rest of us don't, Westergren isn't about to become CEO because Pandora has a CEO. His name is Brian McAndrews. In fact, Westergren once told me that hiring McAndrews from the impressive pool of CEO applicants Pandora fielded when the great Joe Kennedy stepped down was a no-brainer.
Anyhow, an obvious typo from Billboard. Given the magazine's excellent reputation and continued solid work, they're allowed to make a mistake. Or, who knows, maybe it wasn't a mistake. Either way, it's telling that both the headline and the story about Westergren got through, I presume, multiple people and nobody said, Wait, Westergren isn't CEO. McAndrews is.
I'm telling you this guy is having such a weak impact it's tough to remember that he's the one who apparently runs the ship at Pandora. Not good. He's a culture-crushing hollow suit with his own office and no vision beyond the obvious and established. 
--Written by Rocco Pendola in Santa Monica, Calif.
Rocco Pendola writes for
TheStreet
. He lives in Santa Monica. Disclosure: TheStreet's editorial policy prohibits staff editors, reporters and analysts from holding positions in any individual stocks.