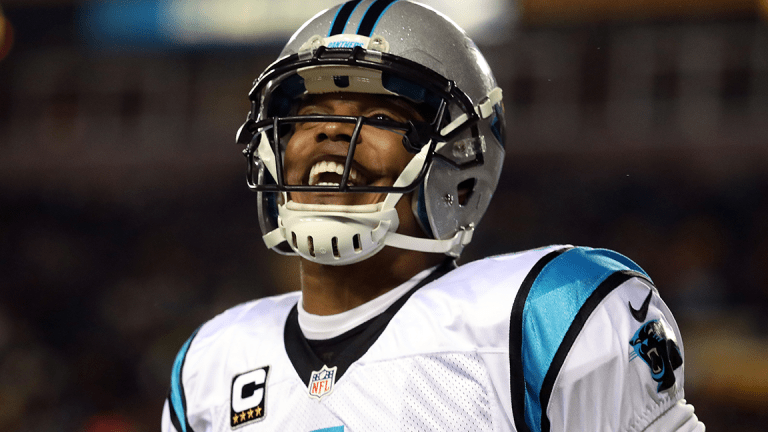 Publish date:
It's Official, David Tepper Is the New Owner of the NFL's Carolina Panthers
David Tepper made his fortune as an investor and hedge fund manager.
David Tepper made his fortune as an investor and hedge fund manager.
There's a new cat running the jungle in North Carolina.
The National Football League's Carolina Panthers announced Wednesday, May 16, that billionaire hedge fund manager David Tepper will be the new owner of the franchise after signing a definitive agreement with current ownership. 
Tepper, a native of Pittsburgh who is the founder and president of Appaloosa Management, had been a minority owner of the Pittsburgh Steelers since 2009. Tepper will purchase the Panthers franchise for $2.2 billion, according to a report from the Charlotte Observer. 
Panthers founder Jerry Richardson purchased the Panthers, an expansion team, for $206 million in 1993. Forbes calculated the team's value at $2.3 billion in September 2017, making the Panthers the 21st most valuable franchise in the NFL.
"Bringing the Panthers and the NFL to the Carolinas in 1993 was enormously fulfilling for Rosalind and me and all of our partners," Richardson said Wednesday. "We are deeply grateful for the outpouring of support over the last 25 years. You have taken the Panthers into your hearts and made them part of this warm and supportive community."
Since its inception, the Panthers have benefited from the NFL's growth in popularity, increasing annual revenue to $385 million in 2016 from $152 million in 2001, according to Statista. 
Richardson's sale of the Panthers comes months after it was reported he had overseen an environment rife with sexual harassment of female employees at the Panthers offices.
Richardson himself was accused of sexual harassment by a former employee. The Panthers organization initiated an investigation into workplace conduct before the NFL took over the investigation and employed outside counsel to look into the extent of the toxic culture.