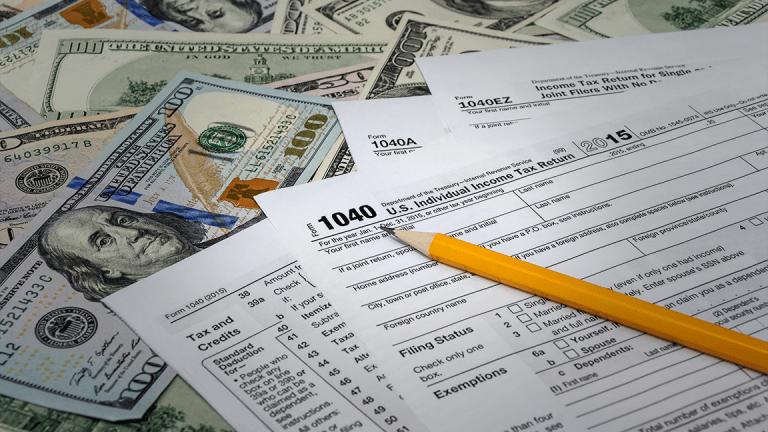 It's Harvest Season for Tax Losses
The key to the practice of selling losers to offset gains elsewhere is to not leave the cash raised univested for long.
As a tumultuous 2018 draws to a close, there is one silver lining to all the stock market turmoil that is keeping financial planners very busy: tax-loss harvesting.
Financial planners are taking advantage of losses on various stocks to offset gains and reduce the tax load for clients in need of a little relief as they assess the beat down their portfolios have taken after years of strong growth.
Such losses can also be the gift that keeps on giving, with investors able to carry over unused losses into future years to offset gains, advisors note.
Year-end is typically one of the busiest times for tax-loss harvesting, with 2018 even more so given the roller-coaster market. Still, there's no need to wait to start harvesting losses, with some financial planners taking-a-year around approach.
"TLH (tax-loss harvesting) can be a fantastic silver lining in a volatile market," says Nate Wenner, principal of Wipfli Financial Advisors in Edina, Minn., and a certified financial planner and a CPA.
Popular tactic
When it comes to tax-loss harvesting, the question is not who is harvesting tax losses, but who isn't.
Daniel Kenny, a senior manager and client advisor at Sullivan Bruyette, Speros & Blayney, says his firm recently shaved $5,000 off the tax bill of a client who had significant gains in his portfolio by selling various holdings that were in the red.
As a side benefit, the sale also generated cash that was then used to rebalance the portfolio with similar assets.
"Clients do get the concept and understand we're making lemons out of lemonade," Kenny says.
A wealth management affiliate of a large CPA outfit, Wenner's firm is particularly attuned to tax-saving strategies, with a system in place to harvest losses throughout the year.
The firm uses an index-like strategy for clients with large portfolios, buying as many as 200 stocks carefully picked to mimic the S&P 500, Wenner notes.
When certain stocks fall into negative territory, they are sold and the losses harvested to offset gains in other parts of the portfolio. Money from the sale is then ploughed back into "replacement" investments so that clients will not miss out on potential gains when the market, or at least the particular sector that stock was in, turns up again, Wenner says.
"We employ active TLH strategies throughout the year for clients, looking for opportunities whenever there is volatility to generate tax loss opportunities," Wenner says.
Timing is everything
Still, when selling stocks and funds to harvest tax losses, planners must pay close attention to the federal "wash-sale rule."
Investors who sell a stock in order to claim a tax loss are barred from buying that same stock again for 30 days. The prohibition also extends to stocks that are extremely similar.
Planners must choose carefully, reinvesting the money in new holdings that will rebalance a client's portfolio but that aren't necessarily so similar as to violate the wash-sale rule.
Reinvesting the money raised by the sale of a down stock is a crucial step, notes Roy Janse, a CFP at DeHollander & Janse Financial Group in Greenville, S.C.
However, Janse also notes it's important to get buy-in from clients who might be confused as to the strategy behind buying a similar stock after having sold another one like it for a loss.
"The key is convincing clients of the need to reinvest the proceeds, so tax loss harvesting does not become locking in a loss," Janse says.
Some, like Alpha Financial Advisors in Charlotte, N.C., employ software in order to ensure they make the right calls on what stocks to harvest. The firm uses a rebalancing system called TRX "which looks through all holdings and lots and identifies where tax loss harvest opportunities and capital gain distribution avoidance opportunities exist," notes John Gugle, a CFP and chief investment officer and principal of Alpha Financial Advisors in Charlotte, N.C.
Financial advisors who are adept at harvesting will also keep a close eye on upcoming mutual fund distributions, which could trigger capital gains taxes. If a fund is already down and is getting ready to spin off income to investors, it's better to pocket the loss and sell before the fund distributes capital gains and triggers additional taxes, advisors say.
"Nothing worse than having losses in a fund and being told that the fund is preparing to distribute gains that will be taxable in brokerage accounts," notes Alpha Financial's Gugle.