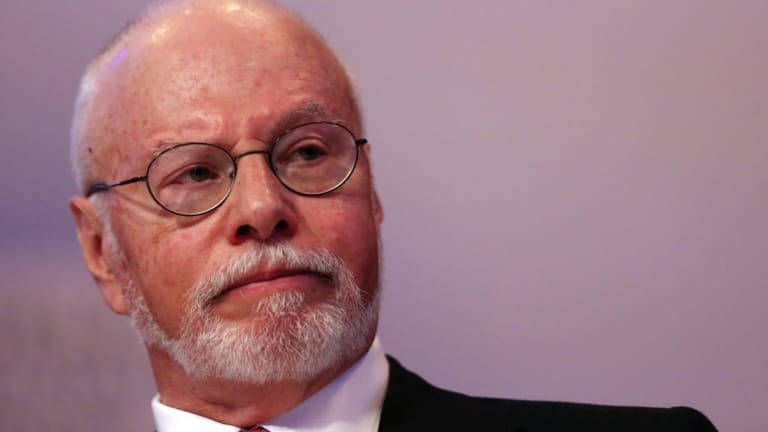 ISS Gives Boost to Elliott Management's Arconic Board Shake Up Effort
Advisory firm Institutional Shareholder Services urged shareholders to vote for two of four dissident directors nominated by Elliott Management's Paul Singer in a contest set for May 25
The top U.S. proxy advisory firm on Monday urged shareholders to back two of four dissident director candidates submitted by activist investor Elliott Management at embattled aerospace parts maker Arconic (ARNC) - Get Arconic Corp. Report , in a move that gives the activist investor a boost in its effort to shake up the company's board at a contest set to go the distance on May 25.
Arconic's shares are up about 1.6% to $28.13 a share on the news. 
The fund, run by billionaire Paul Singer, is seeking to install four director candidates onto Arconic's 13-person board, in a effort that comes after the aerospace parts maker earlier this month nominated two new management-backed directors with aerospace expertise as part of an effort to bolster its support among investors.
The ISS recommendations follow a similar report issued last week by another major U.S. investor advisory firm, Glass Lewis & Co. LLC. That proxy adviser went a step further and urged investors to back all four of Elliott's nominees, not just the two that ISS is recommending.
Jim Cramer and the AAP team own Arconic shares in his charitable trust. Find out what they are telling their investment club members. Get a free trial subscription to Action Alerts PLUS.
In its report, obtained by The Street, ISS said that it came to the conclusion following the company's "spotty track record on M&A and cost control" and "underwhelming shareholder returns" as well as the "board's reflexive defense of the former CEO and failure to quickly address what it too casually dismisses as 'optics issues.'"
The two proxy advisory firm reports come after the company's embattled former chief executive Klaus Kleinfeld resigned last month after he sent an unauthorized letter to Singer's fund that the company's board said demonstrated poor judgment.
Glass Lewis report, obtained by The Street, said that both sides have nominated independent and qualified director candidates. However, the adviser also suggested that the contest is about "holding incumbent directors responsible" for "value destruction, governance deficiencies, and unwillingness to embrace value creative change." The adviser said that Elliott has "highlighted a compelling case of underperformance and governance inadequacies that continue to be largely overlooked by the board."
A settlement between the two sides appeared close in late April after Arconic offered to install two of Elliott's dissident director candidates.
However, the two sides appeared to squabble over whether to set up an operations committee proposed by Elliott. They also couldn't agree on the number of directors the activist fund would have on a CEO search committee. A key sticking point was over whether two of Elliott Management's director nominees and one incumbent Arconic director, Sean O. Mahoney, would make up three of five members of the committee, according to a person familiar with the situation.
Mahoney and two other directors were installed onto Alcoa's board in a 2016 settlement with Elliott. Those three directors moved over to Arconic when it split from Alcoa in a transaction concluded in November.
The makeup of the CEO search committee is critical because it will decide whether Arconic will be led by a chief executive candidate suggested by Elliott, former Spirit AeroSystems' (SPR) - Get Spirit AeroSystems Holdings, Inc. Class A Report Larry Lawson, or another candidate.