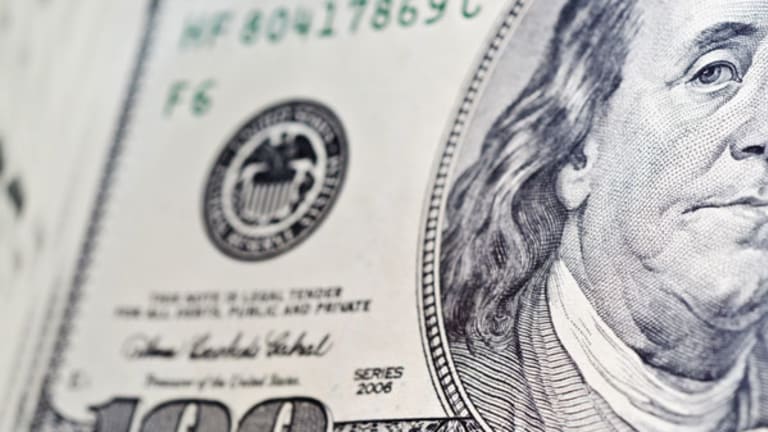 Isis, Teledyne and Pandora Among Top Small-Cap Picks
Small-cap managers are calling it a stock-picker's market after a strong run last year triggers valuation concerns.
NEW YORK (TheStreet) -- Small-cap managers are calling a stock-picker's market after a strong run last year triggers valuation concerns.
But opportunities abound for investors willing to do their research, with financials, biotechs, tech and energy stocks cited as sectors thick with good stock picks.
The Russell 2000 index gained 38.8% in 2013 to outpace the S&P 500's 26% gain. As a result, valuations among large-cap stocks are generally more attractive, though managers say the exposure of small caps to the recovering domestic economy goes some way to redressing the balance.
The biotech sector is a favorite of many managers, with many small-cap biotechs seen as more innovative than their larger peers. This week, Illumina (ILMN) - Get Illumina, Inc. Report announced that the human genome could be mapped for just $1,000, a development that helps scientists understand underlying causes of traits and medical conditions. Russell Investment's Jon Eiggins noted the innovation in small-cap biotechs has seen a trend in which large companies wait for smaller rivals to make discoveries then buy them, magnifying share price gains.
Intercept Pharma (ICPT) - Get Intercept Pharmaceuticals, Inc. Report illustrated the benefits of backing innovative small caps; its drug to treat liver disease was found effective in a trial and appears set to be the first approved treatment for the chronic condition. Shares jumped from $72.39 to $252.63 this month on the news.
Artisan Small Cap Fund Associate Portfolio Manager Jason White pointed to Isis Pharmaceucticals (ISIS) as another promising biotech, noting the company has a variety of drugs in the pipeline and partnerships with big companies like GlaxoSmithKline, Merck and Roche.
In other sectors, White likes Teledyne (TDY) - Get Teledyne Technologies Incorporated Report, a company focused on the proliferation of sensors across industries such as deep water oil, medical imaging and gas and aircraft control. "The company had its roots in defense but have repositioned so 80% of their profit is from commercial industry," he said in a phone interview.
White also pointed to upside for personalized radio station Pandora (P) . "They're now the largest radio station and are monetizing their listeners with advertising -- the trend of streaming on radio is durable and they work across all platforms," he said.
More broadly, Eiggins said he likes the technology and energy sectors, noting the latter is appealing on both a fundamental and valuation case after failing to keep pace with the broader rally.
Motley Fool Funds Management portfolio manager Bill Mann said he likes small-cap financials, especially conservative stocks with utility-like qualities. He cites Access National (ANCX) - Get Access National Corporation Report and Carter Bank & Trust as two examples of niche-focused lenders operating in supportive regulatory environments. In the retail sector, he also pointed to restaurant chain Texas Roadhouse (TXRH) - Get Texas Roadhouse, Inc. Report as a small-cap stock that is well-run with good returns on capital.
But concerns remain. "I've never had a more stressful time than now (stock picking)," Mann said in a phone interview. "Many companies are quite expensive and when you look at whether their cash flows over a full earnings cycle (3-5 years) you would have to be very bullish to think they could live up to their valuations."
Eiggins agreed that large-cap stocks look slightly better on a valuation basis than their smaller peers. He also noted that microcap stocks outpaced small-cap stocks in 2013, with the Russell MicroCap index posting 45.6%. This further underlines the need for stock-picking when valuations are stretched, Eiggins said.
"But while valuations have expanded, small companies have high leverage (good exposure) to the recovery in the domestic economy," he added.
-- Written by Jane Searle in New York.