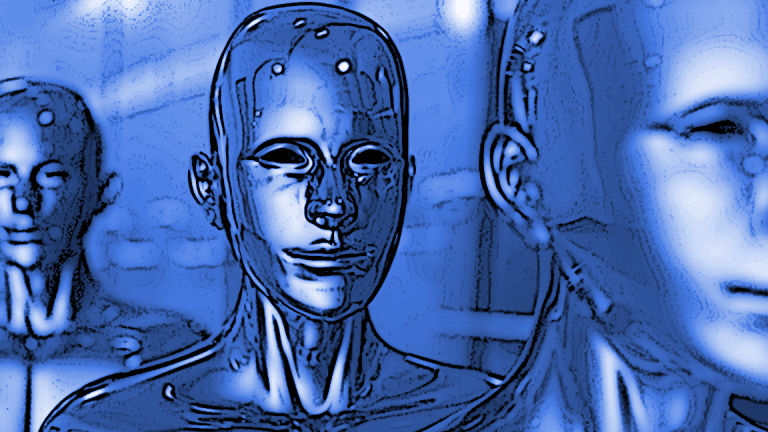 Is Your Robo-Adviser Really a Robot?
Robo investment advice is really beginning to take flight. That's good news for profit-minded providers, but how can newly minted digital investors make the most of the robo revolution?
It's full speed ahead for the robotics-based investment advisory market, where asset growth is expected to top $1 trillion by 2020, and $4.6 trillion by 2022, according to BI Intelligence.
Investors are embracing robo-investments for myriads of reasons, including more investment advisory options, low minimum account balances, down-scale fees and the option to bring in human-based advisers when needed.
Robo-investing, like any burgeoning digital doorway buster, is having its growing pains, too. Consumers don't always understand how digital-based investing works; don't always know when to bring in a human advisory component. Also, when things go awry (like with the early February stock market slide), they don't always know who to turn to for help.
But if you value professional advice at a lower cost, robo-investment advice is an intriguing option.
"Robo advisers are a great low-cost entry point to professionally managed money," says David Goldstone, head analyst for The Robo Report. "For those people who don't have a complex financial situation and need moderate-to-no planning and advice, robo-advisers can be a great way to keep costs low but still benefit from professional asset allocation and selection.
If that's the portfolio path you're taking, investment experts recommend having a good plan in place to maximize your robo-advisory experience. Start building that plan with these moves, they say:
Know what you want to achieve. Robo clients need to think about the level of service and other features they need and desire before selecting a robo-adviser. "Clients should decide on factors like their desire and need for financial planning services, if they want the ability to discuss with a live person their finances, and what other service priorities they have," says Goldstone. "Is a top notch new website and mobile app important? Are portfolio themes or socially responsible investing options desirable in a platform? Narrowing the list of potential robo-advice providers will be much easier if the client has a clear idea of what they want."
Be prepared to take responsibility. Robo investors have to have more discipline than investors with advisers, Goldstone adds. "Clients must keep in mind they are responsible for some of the things that traditional advisers often help with, like having a clear plan, thinking ahead of how to react during a market crisis, and making sure to have enough cash reserves on hand to help through difficult periods," he states.
Focus on fees and taxes. Find a robo-investment platform that has built sophisticated trading algorithms that focus on minimizing taxes, and that offer the lowest fee investment vehicles, especially among exchange-traded funds, says Rick Frisbie, chairman of Robust Wealth, a digital wealth management platform. "Nothing hurts investment performance like high fees and taxes," he says.
Don't complicate things. Just like with traditional portfolio investing, once an investor determines what the optimal asset allocation model should be for their particular goals (based on current wealth, age, risk-tolerance and specific long-term wealth-building goals, etc.), they should stick with the proverbial plan. "It's not good to pull money in and out of the models to try and chase tactical investment ideas (like high-priced stocks or bitcoin)," notes Frisbie.
Diversify your portfolio. One advantage of robo-advisers is that they will encourage more diversification in your investments than you might have thought to set up yourself, says Alex Benke, vice president of financial advice and planning at Betterment. "Instead of going for the common beginning investor strategies some advisers will push you toward, lean into the diversification presented by robo-advisers," says Benke. "This will allow you to balance your portfolio risks and rewards."
Take advantage of the human services. There is a misconception that all robo-advisers have no human touch, "However, some robo-advisory firms also offer services from human financial advisers, which means that investors can have the best of both worlds," Benke says.
Robo investing platforms could well be a game-changer for investors sick and tired of high fees, slow customer service response times, and slick sales pitches. But technology only works when you know how to not only use it, but maximize its effectiveness.
So it goes for the robo-advice consumer, who'll only get out of the technology what he or she puts into it.