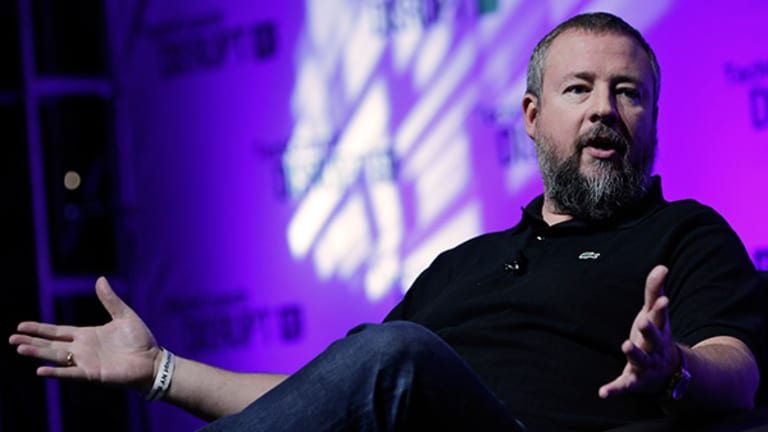 Is Vice's Buying Spree a Signal that Shane Smith is Readying an IPO?
The news organization known for its edgy journalism is making deals in what could eventually lead to a long-awaited initial public offering, and a payday for its investors.
CEO Shane Smith won't say whether Vice is planning to go public, but his actions may speak louder than words.
The media company that began as a Canadian punk rock zine made another deal in June buying the online Russian-owned art and fashion publication Garage magazine, further enhancing its content and distribution. Garage joins Vice's 11 other digital sites including Vice.com, the fashion-focused i-D, the women's culture site Broadly, the music zine Noisey and the techie-science magazine Motherboard.
Acquiring Garage fits with Vice's strategy of amassing a stable of edgy, aesthetically compelling websites targeted at specific niches within the larger audience of Millennials. All of New York-based Vice's web sites are also designed to appeal to young people outside the U.S.
Last month, he told the New York Post that he's had talks with the big banks about taking the company public.
On CNBC a few weeks earlier, he expressed a similar confidence.
"[People] want to do deals with us, they want us to bring our content to their countries. So why not do that?," Smith told CNBC last month. The interview came on the heels of the company's announcement that it would take its platforms to India, Africa and Asia. "We are hot right now."
A spokesperson for Vice couldn't be immediately reach for comment.
Which means the company's investors may be looking for an exit strategy, namely an initial public offering. Being a start-up is great but eventually the original backers need to be paid.
So, what about a Vice IPO, and when might average investors get a chance to own a piece of the Millennial media powerhouse along with Hearst and Rupert Murdoch's 21st Century Fox (FOXA) ?
It might seem counter intuitive and even counter-productive for a media company to hold an IPO at a time when media stocks have under-performed the broad market, and industry observers question the longer-term sustainability of so much online content. But thanks to investments from Hearst and Fox, Vice is roughly valued at $4 billion while revenue in 2015 was estimated to have reached $1 billion.
"It seems to me like every round they have is going up and up," Derek Baine, research director of SNL Kagan, said in a phone interview. "It's doing remarkably well."
The IPO market has been particularly dicey, however. So far there are only about 40 IPOs priced in the United States this year. Though global IPO activity in the second quarter of this year almost doubled that of the first quarter, overall activity was still down 56% year-over-year.
In terms of its television strategy, Vice is banking on the fact that it can prevent millennials from turning away from cutting their cords. It's a tough act -- in the first quarter of 2016,  18-24-year-old viewers averaged 82 hours and 16 minutes a month, down around 11 hours a month in first quarter of 2015.
But that might not be it's main purpose in switching to the medium. Television advertising can pull in a significant amount of revenue for the news organization.
Local stations usually charge from $200 to $1,500 for a 30-second commercial. National commercials produced by an ad agency are much more expensive to make, costing on average $342,000 for a 30-second slot in 2008, according to the American Association of Advertising Agencies.
"TV absolutely means more to Vice in revenue terms than audience engagement terms," said Baine.
Even if millennials were watching more cable, the station's network Vineland which premiered in February, has been plagued by poor reviews.  Regardless, Vice is moving forward with ambitious international expansion.
It is partnering with Times Group of India to launch television and web content, and to set up a new production headquarters in Mumbai. In the Middle East, Vice will be working with Moby Group to bring its programming to 12 countries to market to use.
Some of these regions have not been receptive to Vice in the past. Three of its reporters were arrested in Turkey a year ago for coverage of international markets. What Vice stands to gain, however, is a young new audience unaccustomed to this kind of edgy content.
"Their alternative approach to news targeting millennials and youth culture could have traction in other international markets that have not found a media leadership or media voice has not yet explored," Hill said.
It's nota bad model to circumvent the U.S.'s saturated market and assuring continued growth, said Mark Mulligan, a media and technology analyst, in a phone interview.
"Vice understands the supreme importance of distribution in the digital era, and what is almost more important than the content itself," he said. "Finding your audience where they are."