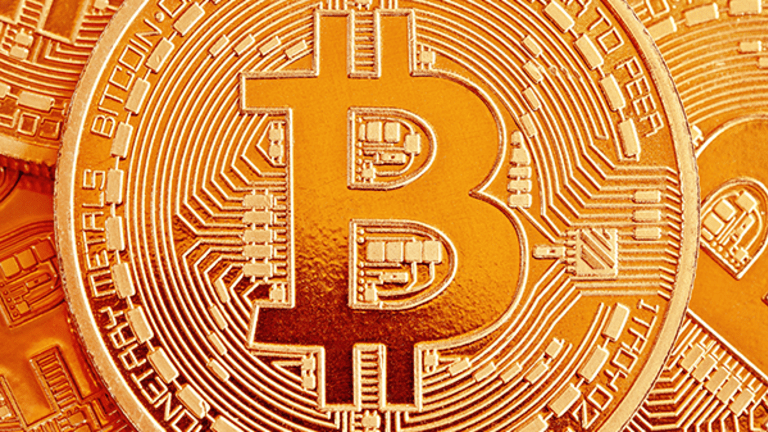 Is Uber About to Accept Bitcoin Directly?
More evidence is emerging that shows cryptocurrencies like Bitcoin are being accepted as a form of financial payment. So who's in line next? The most innovative of companies.
Ex-Expedia CEO and Bitcoin-friendly Dara Khosrowshahi has landed the new CEO role at Uber - which is leading some cryptocurrency specialists to speculate that the ride-sharing giant will soon accept Bitcoin as a form of payment.
As rumors go, there is a backstory that supports those claims - Khosrowshahi, as CEO at Expedia, allowed Bitcoin payments for the online travel site's hotel reservations division.
While Uber is mum on the issue (it does accept Bitcoin payments from third party vendors, like CoinBase, but Uber does not accept direct crypto payments for its ride-sharing services), the rise of Bitcoin-friendly Khosrowshahi as company CEO does shine a light on the fact that more and more companies are accepting crypto payments for their products and services.
"Our firm recently began accepting bitcoin payments," says Josh Rosenblatt, attorney at law at BlackLine Payments Advisors in Nashville. "We are a typically conservative, 500-plus attorney law firm. Given the number of our clients that are in the cryptocurrency space -- such as cryptocurrency hedge funds or start-ups that have launched their own tokens -- those clients prefer to pay in Bitcoin."
BlackLine has company, with some firms even more open to accepting Bitcoin as payment.
"Not only do we accept Bitcoin payments from clients, we [also] offer an 8% discount to clients that pay in Bitcoin," says Brendan Gibson, a spokesperson at What About Wiki, a Wikipedia page development services company. "Since our team is spread out in Beijing, Hong Kong, Phoenix, and Chicago, we use Bitcoin to save time and avoid fees. Now there's no need to pay the ridiculous bank fees in this new payments world."
The number of companies that do accept cryptos is small, but it is a number that should grow, experts say.
"In our data, we see that only a small part -- roughly 68,000 -- of the more than 250 million websites that we index accept Bitcoin as a payment method," says Iris Rigter, a communications advisor at Netherlands-based Dataprovider.com. "We index the internet in 50 countries worldwide and know exactly which of those websites -- and the companies -- behind them accept Bitcoin as payment in their online stores."
Are you investing in cryptocurrency? Don't miss TheStreet's coverage:
Why Bitcoin Cash Prices Are Likely to Dive Again
Bitcoin to Take Over Civilization
How Cryptocurrency Mining Works Explains Why AMD and Nvidia's Sales to Miners Might Soon Fall
Bitcoin Skyrockets to Record $3,525 as a Buying Binge Is Unleashed
Rigter says the firms who do accept Bitcoin for payments are typically smaller retailers, with larger companies seem to be falling behind in following the trend. "The most likely explanation for this is that small online stores often use an eCommerce platform such as Shopify that has already been set up, and Shopify gives their customers the option of accepting Bitcoin in their store," she explains. "Larger online stores, on the other hand, most frequently build their own eCommerce tool and leave out Bitcoin as a payment method because it is still seen as a hassle and because there is no governmental backing or regulatory certainty yet."
But the crypto payments market is showing signs of stirring - even for bigger companies, says Evan Tarver, investments editor at FitSmallBusiness.com in New York City.
"There are actually a lot of companies that accept Bitcoin," says Tarver. "Some of these are the types of companies you'd expect, such as 4Chan, but even more are large and reputable companies that you wouldn't expect. These include businesses like Amazon, 1-800 Flowers.com (FLWS) - Get 1-800-FLOWERS.COM, Inc. Class A Report , Apple's (AAPL) - Get Apple Inc. Report App Store , Bloomberg, Overstock.com (OSTK) - Get Overstock.com, Inc. Report and more."
Tarver says Bitcoin is great for companies because there is actually no downside payments risk. "Companies can open a merchant wallet account (like a bank account for cryptocurrency) that automatically converts Bitcoin to cash upon acceptance," he says. "This way, there's no volatility risk and the transaction simply becomes an easier way to exchange funds internationally with fewer transaction costs."
From a tax perspective, Bitcoin is treated like self-reported revenue earned from cash. "This means that almost all companies will (or should) start accepting Bitcoin in the future. It facilitates a transaction and gives customers more payment options," Tarver explains.
Commercial business organizations are also on board with Bitcoin payments, stating that the more options companies have, the better.
"Consumers and businesses should be free to use their convenient payment medium of choice," says Perianne Boring, founder and president of the Chamber of Digital Commerce. "Whether using traditional a government-issued currency -- like the U.S. dollar, euro, British pound, etc. -- or digital assets and commodities -- like Bitcoin and gold -- consumers should have their choice when making a purchase without being impeded by pointless regulatory or tax hassles."
The Chamber of Digital Commerce points out that a growing number of Chamber members now accept Bitcoin, including Microsoft (MSFT) - Get Microsoft Corporation Report and Intuit (INTU) - Get Intuit Inc. Report .
"The benefits of digital currencies, and in particular Bitcoin, are hard to ignore," says Joshua Gordon-Blake, vice president of global partnerships at Pangea, a mobile remittance company. "That said, we must understand how to use Bitcoin in a compliant and responsible way, both to protect consumers and to combat fraud."
For remittance, and payments in general, Bitcoin will offer lower cost and faster payment rails that will reduce settlement complexities, Gordon-Blake states. "In addition to the obvious transaction-related benefits for consumers -- e.g. faster and cheaper -- this will allow companies in the payments space to move beyond the specifics of money movement to offer an overall better user experience."
More of What's Trending on TheStreet:
Editors' pick: Originally published August 30.