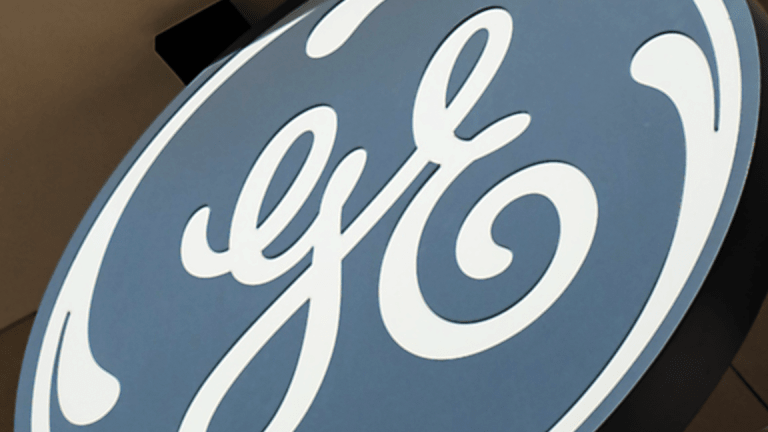 How to Trade General Electric's Stock After Earnings for Superior Gains
General Electric's latest earnings gave investors a lot to consider. Here is the trade.
About that GE.
If you'll recall, I got out of my more than a year long position in General Electric (GE) unscathed in response to first earnings last spring. Unscathed if you do not consider the time and effort spent over a lengthy period massaging an original cost basis down to about $14. I made that final sale at $14.85, while simultaneously unwinding all of the derivative positions...all in one morning.
Do I consider myself a good risk manager? I'm not going to lie to you. I am a good risk manager. Managing risk is not however why we play this sport. We're here because we have mouths to feed, and wasting time and energy managing our mistakes does not get that done.
This morning, we once again heard from GE.
We already knew that GE had been jettisoned from the Dow Jones Industrial Average undefined . We already knew that the firm had reaffirmed it's commitment to the current dividend. We already knew that the firm intends to focus on Aviation, Power, and Renewable Energy. On top of all that, we already knew that GE intends to spin off Health Care, and separate Baker Hughes GE undefined over the next few years.
The firm has made recent progress in raising capital. First, GE sold a medical technology unit in April for $1 billion. In bigger news, in May, GE took a step away from it's legacy by announcing the merge of the locomotive business with Wabtec for a cool $11.1 billion. Then in June, GE announced plans to sell it's gas engine business to Advent International for $3.25 billion. GE Capital, however, remains problematic for the firm.
Numbers Hit The Tape
Obviously, I have not yet had the time to go over this morning's release with a fine toothed comb, but these are the quick takeaways.
For the second quarter, GE printed adjusted non-GAAP earnings of $0.19 a share. This beat the industry consensus view by one penny. However, this also missed the highest end whispers that were out there by one penny. Revenue came in at $30.1 billion. This number beats expectations, and showed year over year growth of 3.5%. The firm announced that the planned $20 billion divestiture target is now essentially complete. CEO John Flannery also announced this morning that over the first half of the year, the firm had reduce structural costs by $1.1 billion, toward the $2 billion goal that was set for the full year.
There are some positives here. Aviation was strong, which is a core business going forward. Healthcare was strong, which is a projected sale at some point. GE reaffirmed full year guidance for $1.00 to $1.07 a share. Investors had been concerned about that. The firm also announced an industrial backlog that grew 7% to $376.7B. On the negative side, Power (a core business) remains in the firm's own words... "challenging."
GE closed last night at $13.73. Immediately upon this earnings release, pajama traders took the shares up to $14.14, and then gave it all back in minutes.The report in my opinion is quiet. 
What you immediately see on GE's stock chart is the repetitive support that shows up around $12.50. Do you get another swing at that fat pitch? Probably not. One also sees continued resistance just below the $15 level. Can the investor buy the shares today? I'll tell you what. I have been watching this one closely without pulling the trigger. I think that maybe we can tiptoe back in. I might be wrong, but as I have stated in the past, I do believe that John Flannery is the right guy.
Trader's Plan
Purchase 100 shares of GE equity, but only below $14. Last sale I see is $13.74.
Sale of one $12 December Put (Last sale: $0.35)
Sale of one $16 December Call (Last sale: $0.32)
At these last sales, these options trades knock the investor's net basis down to $13.07, while limiting any potential profit by year's end to $2.93, and exposing the investor to having to purchase an additional 100 shares at $12 upon expiration if the shares are trading lower. One could also repurchase the put if out in that position.
Receive Real Money's 'Market Recon' column here.